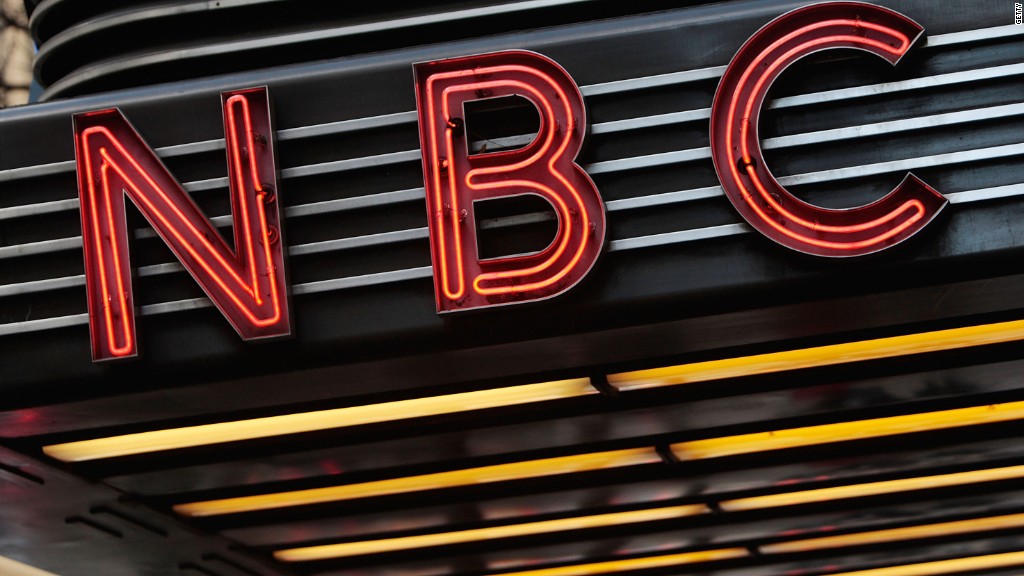 What started with a phone call last month about Brian Williams ended on Friday in Andy Lack's appointment as chairman of NBC News and MSNBC.
Lack will replace Pat Fili-Krushel. He will start work in April, NBCUniversal CEO Steve Burke said.
Lack, 67, who ran the news division during its glory years in the 1990s, is returning at a moment of tumult.
"Andy's experience and familiarity with our company and specifically the news division will be critical to our growth and future success," Burke said in an internal memo.
In the coming months, Lack and Burke have to decide whether Williams should return to the "NBC Nightly News."
Related: Earlier this week: NBC News to shake up top execs
Williams' embellishments about an Iraq War mission led to his suspension last month and exacerbated a sense of crisis within the news division.
Lack similarly took over NBC News in 1993 after a crisis involving the misleading recreation of a GM truck crash on "Dateline NBC."
What Burke sees in Lack now, according to sources who know both men, are leadership attributes that the news division needs. Lack brings journalistic credentials and ample management experience running a network news division. Fili-Krushel, who Burke put in charge back in 2012, lacked both.
Burke and Lack conferred last month as Burke weighed whether to suspend Williams or sever ties with the anchor altogether. Lack, who has a strong relationship with Williams, urged Burke to leave the door open for the anchor to return, the sources said.
Burke said nothing about Williams' status in Friday's announcement. The anchor's six-month suspension is expected to be over in August.
Lack will face a myriad of other challenges as well: a morning show, "Today," mired in second place in the ratings; a Sunday morning program, "Meet the Press," with a new moderator; a cable news channel, MSNBC, struggling to retain an audience.
The embattled president of NBC News, Deborah Turness, will report to Lack. Earlier this week, when the possibility of Lack's appointment was first reported, there was speculation that Turness would not remain president.
The president of MSNBC, Phil Griffin, will also report to Lack. But Lack's job will not include oversight of NBC's other news channel, CNBC, the way Fili-Krushel's job did.
Burke said Fili-Krushel "will move into a new role on my executive team," without specifying.
"As she approaches three years in the role, I have asked Pat to return to my team and work directly with me again as she did before she took on her news responsibilities," he wrote.
NBC declined interview requests for Fili-Krushel and Lack on Friday.
Lack is known to just about everyone in the insidery world of television news. He stood out as a producer of prime time newsmagazines at CBS in the 1980s. Colleagues there described him as creative and inspiring, but also polarizing and sometimes egotistical. (For a while, one of his newsmagazines, "West 57th," had a glamour shot of Lack in the closing credits saying to his staff, "I don't see why we can't do the story.")
Lack jumped to NBC in 1993 in the wake of "Dateline NBC" scandal, and led the news division to unprecedented levels of success. He was president from 1993 until 2001.
Lack briefly became the president of all of NBC, but left amid a power struggle in 2003.
The New York Times reported that "Lack had fallen into conflict with the NBC chairman, Robert C. Wright, the man he was once designated to succeed."
Back then, GE owned NBC; now Comcast does.
Lack has held a number of prominent jobs since, but never with the same visibility he had at NBC.
When Lack left the network, he rejoined an old friend from CBS, Howard Stringer, at Sony Music Entertainment. He later moved to Bloomberg, and remained there until last fall, when he accepted a newly-created job running the Broadcasting Board of Governors, an agency that oversees government-owned media outlets like Voice of America. He quit that job earlier this week in order to take over NBC News.
Related: Andy Lack leaves Broadcasting Board of Governors weeks after appointment
Andrew Heyward, who worked with Lack at CBS in the 1980s and then competed against Lack in the 1990s, called him "a very very good choice" who's had "enormous success" and will be a stabilizing force for NBC News.
"He's not a kid who's trying to build a 20-year career. He's a very seasoned pro who, I think, will go in there and unsentimentally analyze the issues," Heyward said.
Heyward was the president of CBS News between 1996 and 2005. Of Lack, he said, "He's controversial -- not everybody loved working for him -- but that's because he's got a strong personality and strong opinions. I think he's a leader."
Lack is known for his tight relationships with what insiders call "talent" (what outsiders call "TV anchors") -- not just Williams, but others like Matt Lauer, Tom Brokaw and Katie Couric too.
In fact, he has already had one preliminary conversation with Couric about whether Couric could come back to NBC, according to sources close to both people.
New York University journalism professor Jay Rosen, who has followed the Williams controversy closely, wrote on Twitter that Lack's return means "the odds on Brian Williams regaining the anchor chair just ticked up."