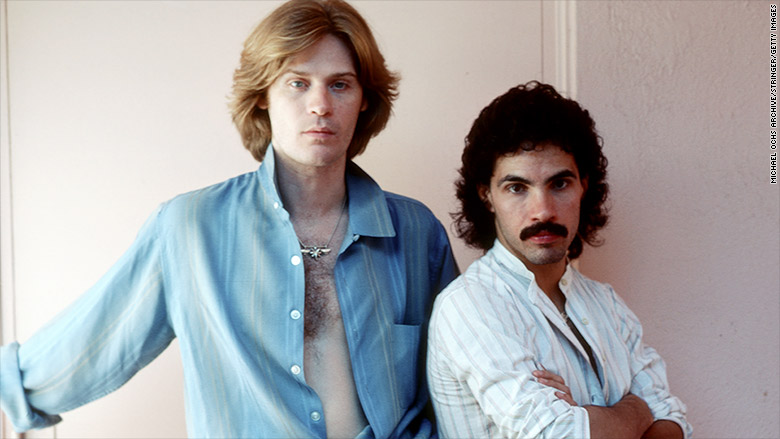 Hall & Oates can't go for that: A Brooklyn granola company is selling a brand of granola called "Haulin' Oats."
The singing duo of Daryl Hall and John Oates are suing in federal court to stop the company from selling the product, charging it violates their trademark.
The company, Early Bird Foods, was not immediately available for comment Friday. But it is currently offering customers a 25% discount if they use the coupon code SayItIsntSo, one of the duo's hit songs.
Related: Marshawn Lynch applies for "I won't get fined" trademark
This is actually the second time that Hall & Oates has taken issue with a company selling a cereal branded Haulin' Oates. The pair found that an organic oatmeal company, located in Kentucky and California, selling oatmeal under the same name in 2014. They entered into a deal with the firm according to the lawsuit, and that Haulin' Oates brand is currently available in five states.
Hall & Oates, had six No. 1 songs in the 1970s and 80s, including "I can't go for that, no can do." They are still performing.