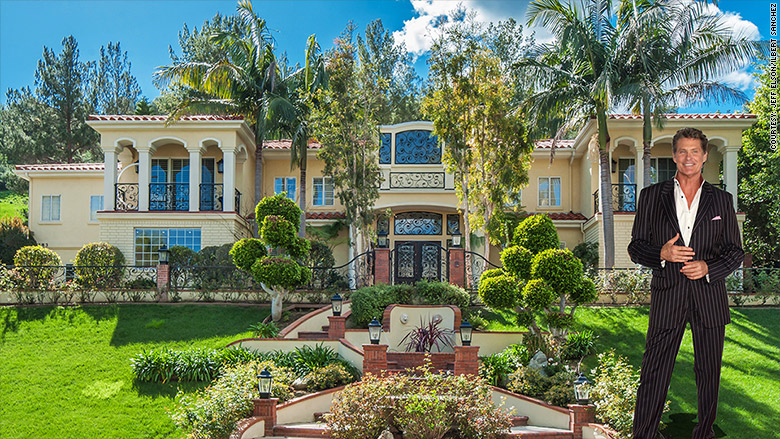 Here's your chance to live like The Hoff.
For just $2.3 million, you could own actor David Hasselhoff's luxury villa in Calabasas, Calif.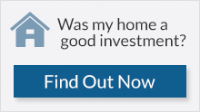 The five bedroom French Mediterranean-style home has a newly remodeled master suite complete with a "sexy bathroom," according to the listing by real estate agent Barbara Alpert.
The two-story home has a family room with a wet bar, a sunken living room and a formal dining room. There are rock waterfalls in the back yard that spill into a swimming pool surrounded by palm trees and green grass.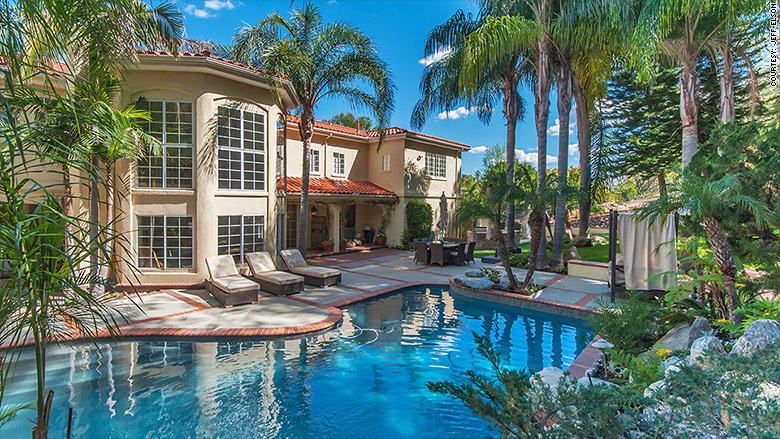 Alpert said she is showing the home to prospective buyers for the first time Friday. She expects it to "fly off" the market.
That would net the The Hoff, as his fans know him, a tidy profit. He bought the home for $1.95 million two years ago.
However, the $2.3 million list price seems a bit low considering the home's celebrity owner. According to Zillow, comparable homes in the area have sold for between $2.3 and $4.5 million.
In 2013, fellow "Baywatch" alum Pamela Anderson listed her three-bedroom beachfront Malibu home for $7.75 million. But the home did not sell and was most recently leased for $27,500 per month.
The Hasselhoff home (Hassel-Haus?) is located in a gated community not far from Malibu Beach, where Mitch Buchannon used to strut his stuff.
Related: How to buy a home when you can't afford it
Hasselhoff played Buchannon on "Baywatch," a soap opera about a group of scantily-clad life guards that ran from 1989-2000. Before that, he starred alongside a talking Trans-Am in the 1980s action series "Knight Rider."
More recently, Hasselhoff was a judge on "America's Got Talent" and appeared on the reality show "Dancing with the Stars."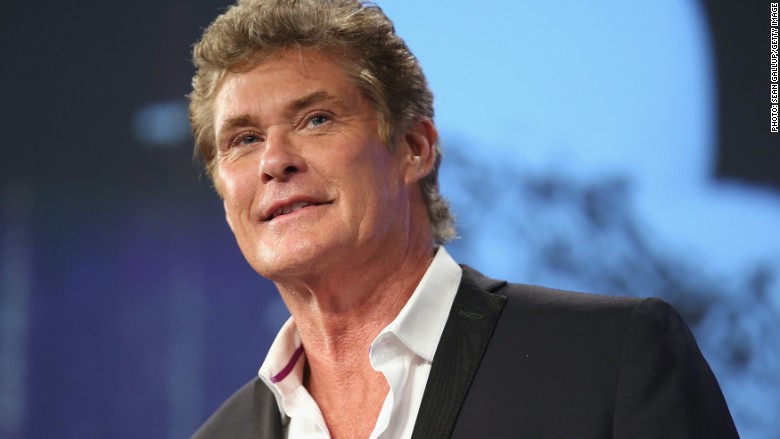 Hasselhoff is also a rock star, at least in Germany. He launched a music career in Europe that culminated with a 1989 performance of "Looking for Freedom" at the Berlin Wall.
The 62-year old actor is still working. His latest project is called "Hoff the Record," a mockumentary in which Hasselhoff plays a character based on himself.