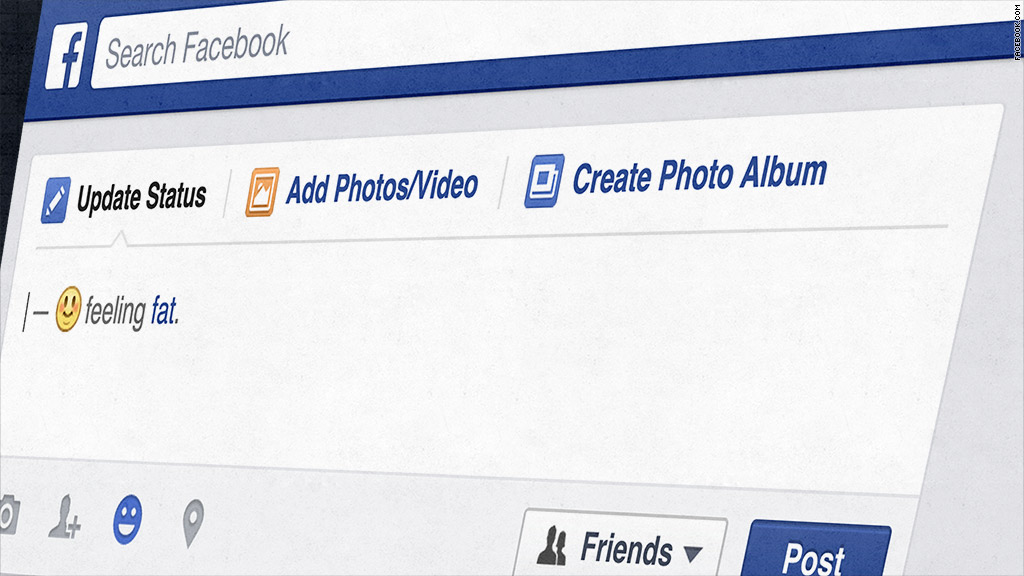 Facebook is facing an outcry over the "feeling fat" emoticon that users can post as part of a status update.
A group called Endangered Bodies has started a "Fat is not a feeling" campaign against the emoticon, and launched a petition on Charge.org that has attracted more than 13,000 signatures in two weeks.
"When Facebook (FB) users set their status to 'feeling fat,' they are making fun of people who consider themselves to be overweight, which can include many people with eating disorders. That is not ok," said Catherine Weingarten, an "Endangered Bodies" member.
"People use Facebook to share their feelings with friends and support each other," a Facebook spokesperson said. "One option we give people to express themselves is to add a feeling to their posts. You can choose from over 100 feelings we offer based on people's input or create your own."
Related: Apple's new diverse emoji characters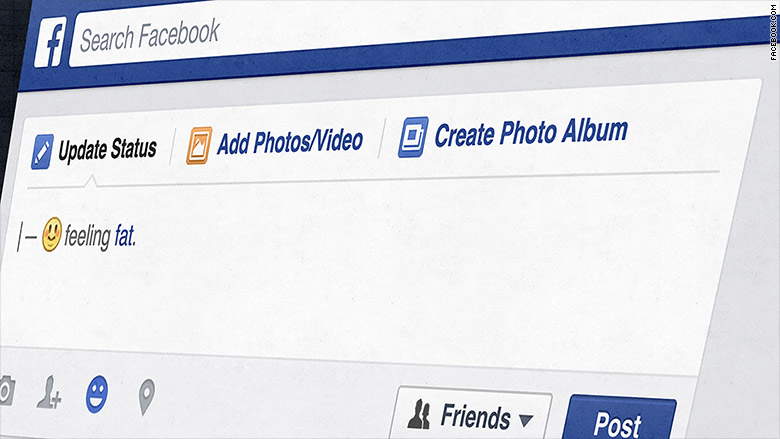 The emoticon for "feeling fat" is pretty much identical in appearance to the one for "feeling stuffed." Both of them are smiling, unlike some of of the other emoticons. The "feeling fat" face is at the very bottom of the emoticon list. But the smile does nothing to mollify critics.
Related: Too much Facebook leads to envy and depression
"We think it promotes and supports the endless torrent of judgment and pressure to be perfect felt by young people across the world," said a video on the Endangered Bodies web site.