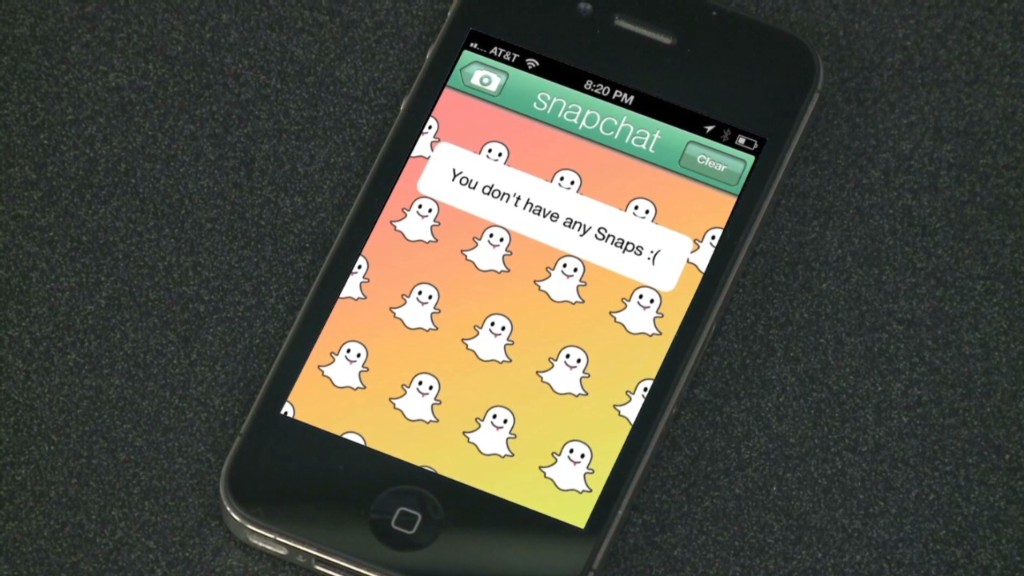 Snapchat is all about disappearing images and messages.
But the social media upstart apparently has no problem making its recent rendezvous with Saudi Prince Alwaleed Bin Talal something for the permanent record.
Alwaleed's Kingdom Holding Company investment firm put out a press release Sunday -- complete with two photos -- to announce that Snapchat CEO Evan Spiegel had met with the prince in Saudi Arabia.
Could this mean that Alwaleed is about to make an investment in Snapchat?
Alwaleed, who is worth more than $22.9 billion according to the most recent ranking of billionaires by Forbes, already has an investment in Twitter (TWTR). Kingdom also owns several other well-known U.S. stocks, including Citigroup (C) and Rupert Murdoch's 21st Century Fox (FOXA). (Kingdom recently dumped almost all of its position in Murdoch's other company, News Corp. (NWSA))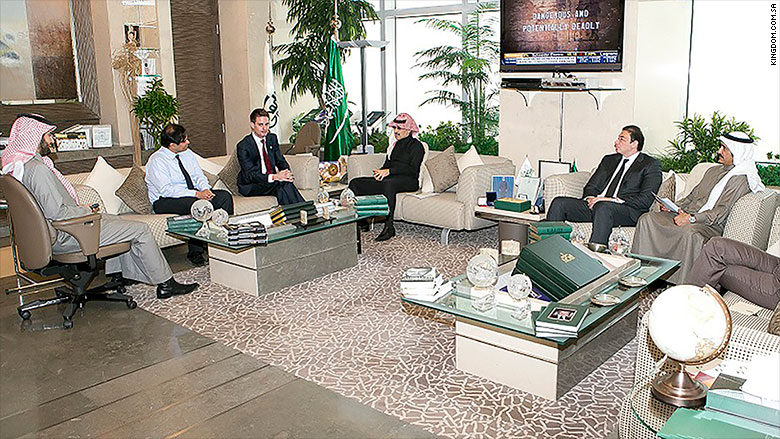 Kingdom also owns a stake in Chinese e-commerce firm JD.com (JD), a rival to Alibaba (BABA).
Related: Alwaleed unloads most of its stake in News Corp.
Snapchat and Kingdom were not immediately available for comment about the meeting.
But in its release, Kingdom said that the prince and other members of his investment firm met with Spiegel and Snapchat chief strategy officer Imran Khan. Kingdom said that Prince Alwaleed and Spiegel discussed "political, business and economic issues" as well as "future potential business cooperation" in technology.
Snapchat is one of the hottest companies in Silicon Valley. It is reported to be looking to raise more money in a round of financing that would value it at $19 billion.
Related: Snapchat eyes $19 billion valuation
That's the same amount that Facebook (FB) paid to acquire rival messaging firm WhatsApp last year. Snapchat also reportedly turned down a $3 billion takeover offer from Facebook in 2013.
By all accounts, the company is intent on remaining independent.
Snapchat's Spiegel is worth $1.5 billion, according to Forbes.
Most recently, Snapchat announced a partnership to feature content from several big media companies, including CNN.