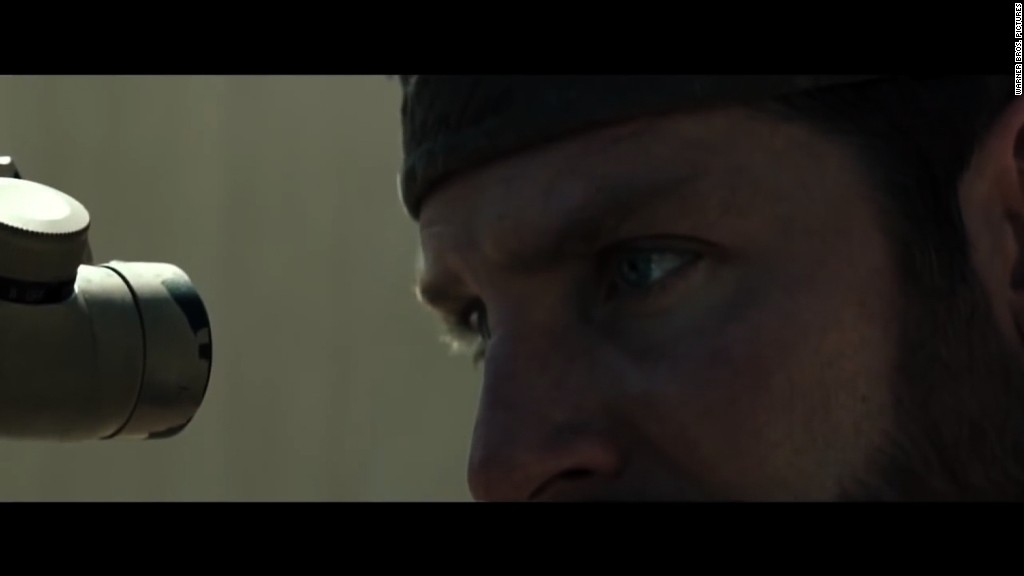 Katniss Everdeen may have won the Hunger Games, but "American Sniper" won at the box office in 2014.
"American Sniper" topped "The Hunger Games: Mockingjay - Part 1" to become the highest grossing film in the U.S. last year.
The film directed by Clint Eastwood and starring Bradley Cooper has made $337 million, edging out "Mockingjay" which has totaled $336 million since November.
Related: 'American Sniper' breaks January box office records -- and breeds controversy
But there's one caveat: "Sniper" opened with a limited release on Christmas Day of 2014. That qualifies it as a 2014 film, despite the fact that it made most of its money in 2015. It shattered box office records for a January opening weekend to an inconceivable $105 million.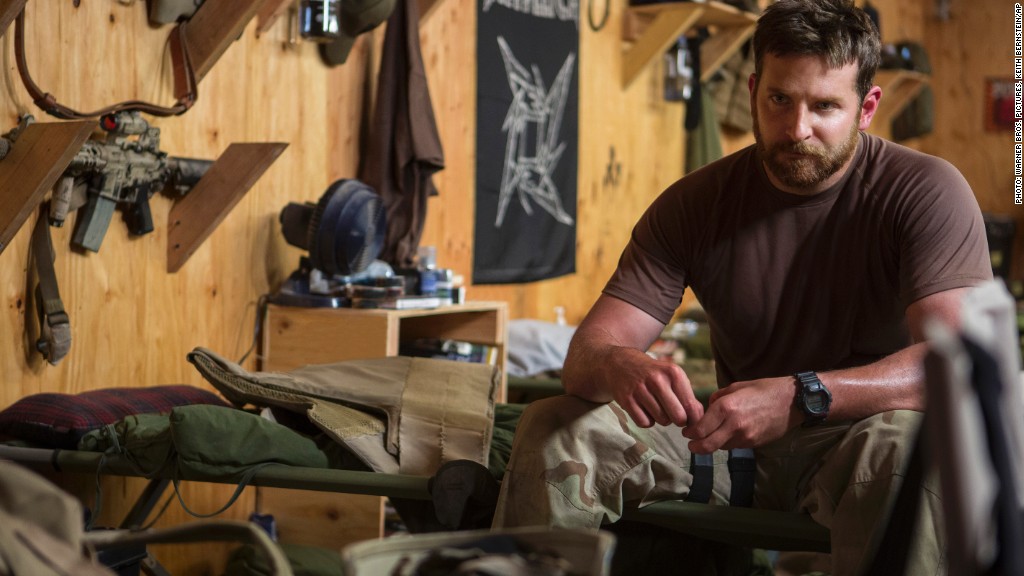 Regardless of when the film opened, what "Sniper" has accomplished is extraordinary.
It's the first R rated movie to take the top spot at the annual box office since 1998, when Steven Spielberg's "Saving Private Ryan" hauled in $216 million. Previous box office winners include "The Hunger Games: Catching Fire" (2013), "The Avengers" (2012) and "Harry Potter and the Deathly Hallows Part 2" (2011).
The Warner Bros. film tells the true story of sniper Chris Kyle, and has stirred both positive and negative reactions since its premiere.
(Warner Bros. is owned by Time Warner (TWX), which also owns this website.)
Some saw the film as controversial for its depiction of Kyle and the war while others looked at the film as patriotic.
That debate, along with strong word of mouth, helped boost ticket sales and land "Sniper" six Oscar nominations at this year's Academy Awards.
The film has also hit another milestone, surpassing $500 million at the box office globally, a big feat for such an American focused film.