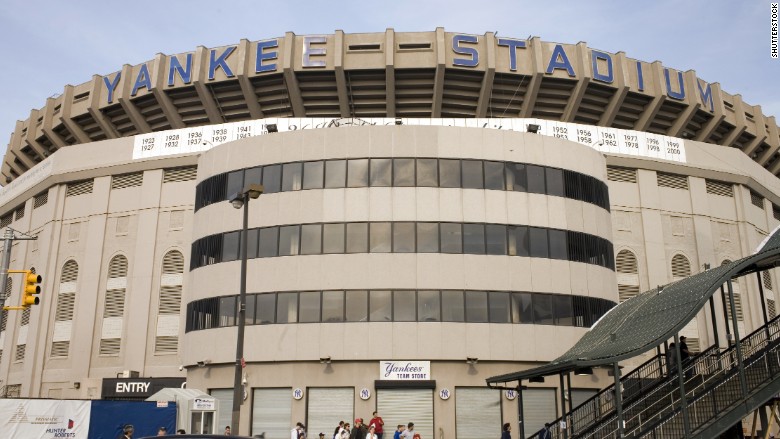 If you're a fan of the New York Yankees, you may be in luck.
The 10 foot-high letters that graced the iconic Yankee Stadium are going up for auction.
Sotheby's is selling the 13 giant blue letters at an auction April 1. The lettering is expected to fetch between $300,000 and $600,000.
The letters were first purchased by Yankee icon Reggie "Mr. October" Jackson when the old stadium in the Bronx was torn down in 2008.
Jackson said he purchased a number of items, including his locker and a row of bleachers, before the original stadium was demolished and the new Yankee stadium was built.
Yankee stadium, which has existed in some form since 1923, was renovated in 1973 for the team's 50th anniversary. The letters were in place from 1976 until the stadium was torn down to make way for the new one.
Related: Nobel Prize up for sale in rare auction
"I kept thinking about the stadium lettering, and if there was any way for me to own it," he said in a statement. "I ended up making an offer, and was thrilled when it was accepted."
Sotheby's said it didn't know how much Jackson paid for the letters since it was a private transaction.
The letters are part of an auction of 85 items celebrating New York City's history, including art work, jewelry and other memorabilia, according to Sotheby's.
Prospective buyers and the curious will be able to see the letters at Sotheby's New York headquarters beginning later this month.