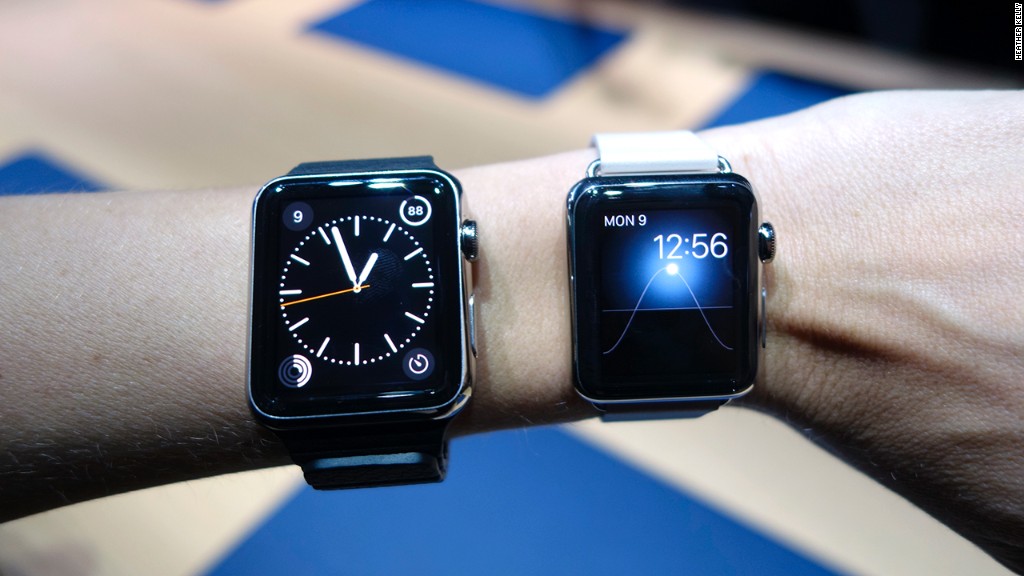 The Apple event is over. Let's move on.
Here are the four things you need to know before the opening bell rings in New York:
1. Stock market movers -- Credit Suisse, Qualcomm, Urban Outfitters, Audi: Shares in Credit Suisse (CS) are surging by about 7% in Europe after the bank appointed a new CEO, Tidjane Thiam. American Brady Dougan, who has led the Swiss bank for the past eight years, will be stepping down in June.
Shares in Qualcomm (QCOM) are rising by about 4% premarket after the high-tech chip maker announced a massive share buyback program worth at least $10 billion. Plus, the company is also hiking its dividend by 14%.
Urban Outfitter (URBN) shares were moving higher in extended trading after the retailer reported better-than-expected quarterly results. Sales topped $1 billion for the first time.
In Germany, shares in Audi (AUDVF) were rising by about 4% after the automaker reported solid full-year results. The company's chairman said Audi is hoping to set new sales records in 2015.
2. Global market overview: U.S. stock futures are moving down, alongside a slide in European markets. Most Asian stock markets ended with modest losses.
Crude oil futures and gold prices are both declining by about 1%. And the U.S. dollar continues to push higher against a number of global currencies, in particular against the euro.
"The relative strength of the U.S. economy is clear from the action of the dollar overnight," explained Tom Beevers, CEO at StockViews.
Traders have pushed the U.S. currency higher as they expect the Federal Reserve will be forced to hike interest rates soon from rock bottom levels. That contrasts starkly with the eurozone, where massive monetary stimulus has just started.
On Monday, the Dow Jones industrial average rose by 139 points, the S&P 500 edged up by 0.4% and the Nasdaq closed with a 0.3% gain.
3. Earnings: Barnes and Noble (BKS) is reporting ahead of the open. Weibo (WB) will report after the close.
4. Chinese inflation recovers: Official data shows consumer prices in China rose by 1.4% last month, recovering from a five-year low in January. However, the jump in inflation is generally being attributed to the shift in timing of the Chinese New Year.
"We still expect inflation to fall back below 1% in [the] coming months," said Julian Evans-Pritchard, a China economist at Capital Economics.
Downward price pressures in the world's second biggest economy prompted the central bank to cut interest rates at the start of the month.