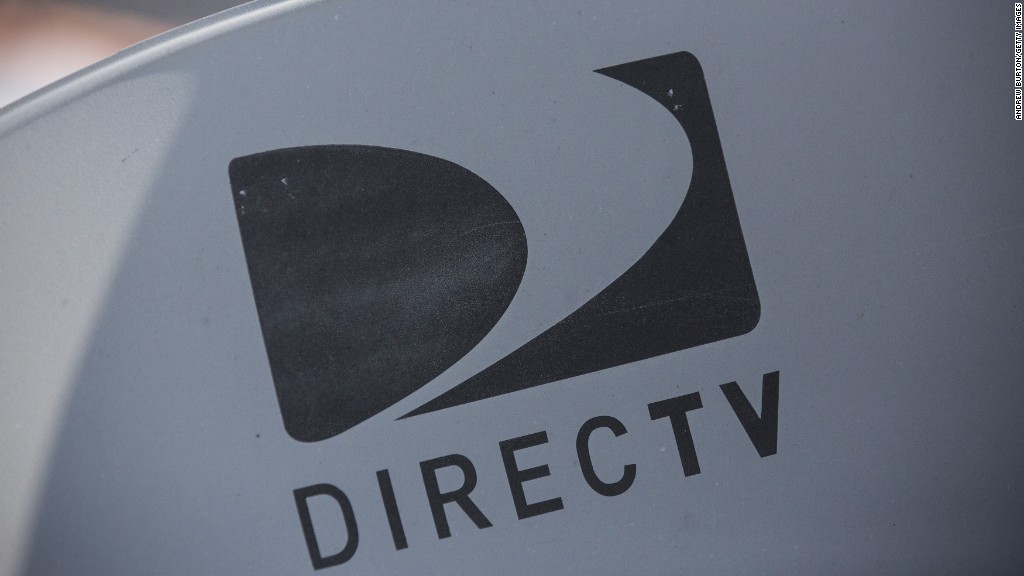 The FTC has charged DirecTV with fraud, claiming that it misled customers with its popular 12-month discount package.
The satellite company advertises a 12-month plan for as little as $19.95, but fails to make it clear that a two-year contract is required, according to the Federal Trade Commission. That means customers are getting stuck with a longer contract than they wanted. What's worse: The package's price jumps in the second year by between $25 and $45 per month. Customers that try to cancel early are hit with a fee of up to $480, according to the complaint.
The company also failed to make clear that customers must proactively cancel the free premium channels like HBO and Showtime that they get during the first three months of the package. If they don't, they're charged automatically.
With more than 20 million subscribers, DirecTV (DTV) is the largest satellite television provider in the country. A "large portion" of those customers could have been affected, said FTC Director Jessica Rich on a call with reporters.
Related: Verizon FiOS drops the Weather Channel
The complaint was filed in federal court. The FTC is asking the judge to stop the company from the allegedly illegal conduct, and is seeking money that would be used to refund customers, which could reach millions of dollars, Rich said.
DirecTV denies the agency's claims.
"The FTC's decision is flat-out wrong and we will vigorously defend ourselves, for as long as it takes," the company said.
While FTC Director Rich said that the company sometimes included a disclaimer in the fine print, but in other cases it was obscured by text and pictures.
She would not comment on whether or not the lawsuit would affect DirecTV's pending merger with AT&T. The $49 billion deal still needs federal approval.