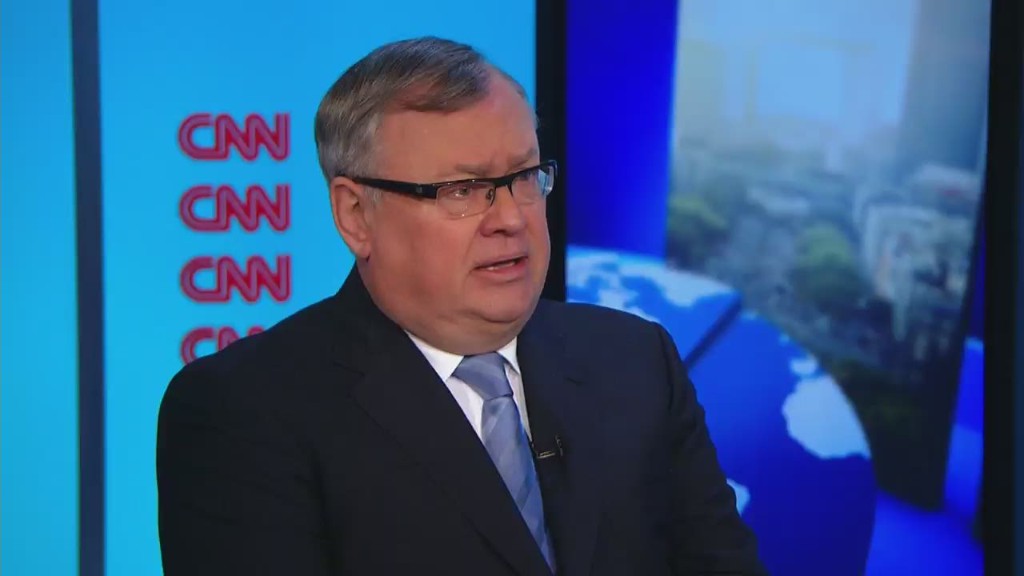 Russian money is secretly flooding into London.
Around $1.5 billion of cash flows into the U.K. each month without being recorded by banks or captured in official statistics. About half that amount comes from Russia, according to research by Deutsche Bank (DB).
Economists at the bank estimate that about £93 billion ($140 billion) of foreign cash has been moved under the radar to the U.K. since 2006. The flow has increased since 2010.
Not all the money is moved illegally. Some may not be recorded because of the complicated nature of transactions, as well as errors. But other amounts are deliberately hidden, transferred through chains of money brokers, or smuggled in via "suitcase trades."
"At its most extreme, it can include criminal activity such as tax evasion and money laundering. For example, the Russian central bank has ascribed significant portions of Russian capital outflows to illegal activities," Deutsche said in the report.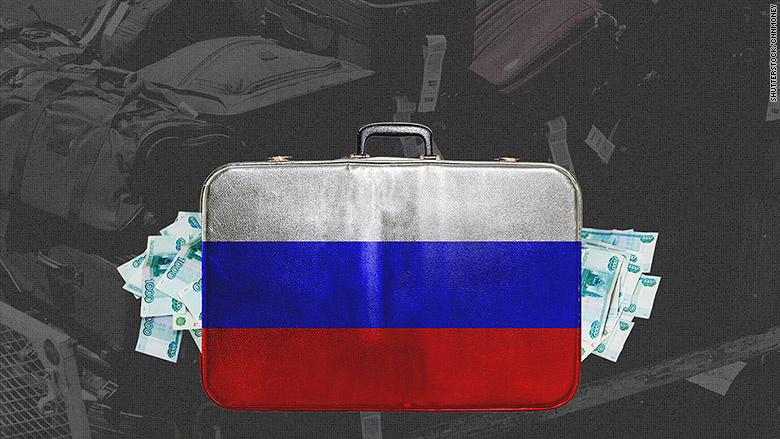 Russia's former central bank governor, Sergei Ignatiev, estimated the illegal outflows at nearly $50 billion in 2013.
The recent crisis in Russia has caused huge capital flight. The Russian central bank says more than $150 billion poured out of Russia in 2014, as the economy suffered a huge hit from falling oil prices and Western sanctions. Total outflows could reach $120 billion this year.
The ruble has lost over 40% of its value against the dollar in just a year, wiping billions off the wealth of some of Russia's richest men.
Related: Ruble collapse makes bribery more expensive in Russia
Political uncertainty is contributing to the trend to move money out of the country.
Billionaires such as Mikhail Khodorkovsky or Vladimir Yevtushenkov saw their fortunes vanish after they fell out of favor with the government of President Vladimir Putin.
To avoid a similar fate, many rich Russians have invested some of their money abroad, out of reach of the Russian authorities.
London is a popular destination for Russians -- record numbers bought U.K. investor visas in 2014.
Sales of "super-prime" properties -- those worth £10 million or more -- jumped in 2014, with a fifth of the buyers coming from Russia, according to Knight Frank.