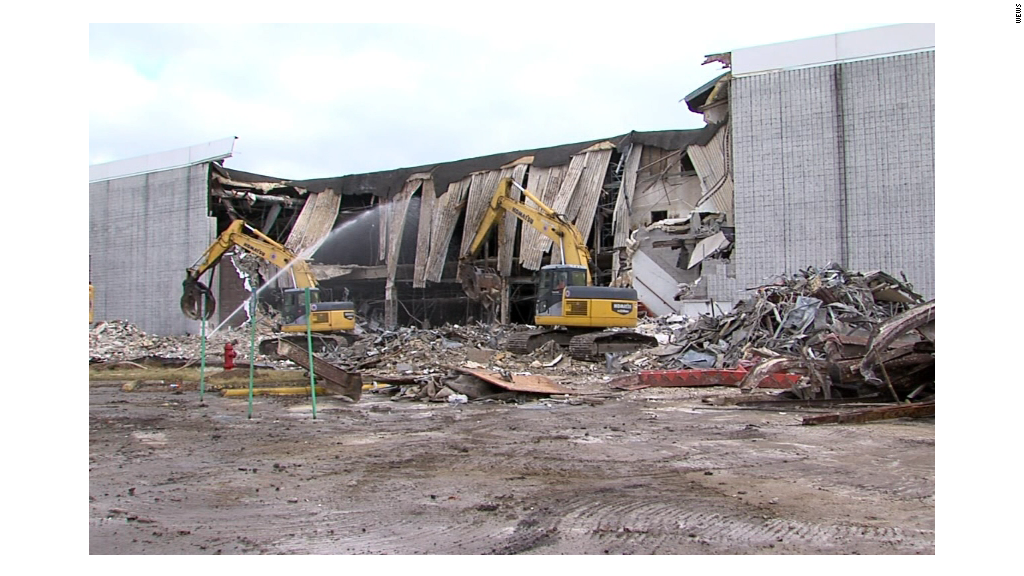 Apple may be disrupting your local mall.
The iPhone and iPad maker is so popular that malls with an Apple store are doing much better than those without one.
Overall sales at malls with an Apple store are 10% higher, according to real estate research firm Green Street Advisors.
Apple (AAPL) is obviously a huge draw for malls, giving it the power to negotiate big discounts on the rent.
Typically, Apple pays no more than 2% of its sales per square foot of the floor space its stores occupy. By contrast, most mall stores pay between 9% and 16%, according to National Real Estate Investor.
DJ Busch, an analyst at Green Street, points out that the discrepancy reflects the much higher sales prices for Apple products and the high volume of sales at its stores.
"Apple's sales productivity is so high that the traditional rules of setting rents in malls don't apply," he said.
With the introduction of Apple's new smart watch, it stands to reason that even more customers will be flocking to the Apple store to at least check it out, if not buy one.
Related: Hands on with the Apple Watch
That should be good news for malls with an Apple store.
And for those without one, it might be time to lure one with big rent discounts. After all, malls have been closing in droves across the country in recent years. And very few traditional malls have been built in the last decade.
Related: Giant mall, once the world's largest, is torn down
One of the biggest malls in America, if not the biggest, threw in the towel just a few weeks ago. The Northland Center outside of Detroit lost its last two big-name stores -- Target (TGT) and Macy's (M) -- and the remaining tenants have less than three months to leave.
The trend has led many to speculate that the malls are doomed. But some experts say the death of the American mall is overstated.
Related: Saving America's malls from the brink of death
Malls that are anchored with upscale stores like Nordstrom (JWN)and Bloomingdales are doing well compared with those with discount department stores like JC Penney (JCP) and Sears (SHLD).
Of course, it also helps if they have an Apple store.