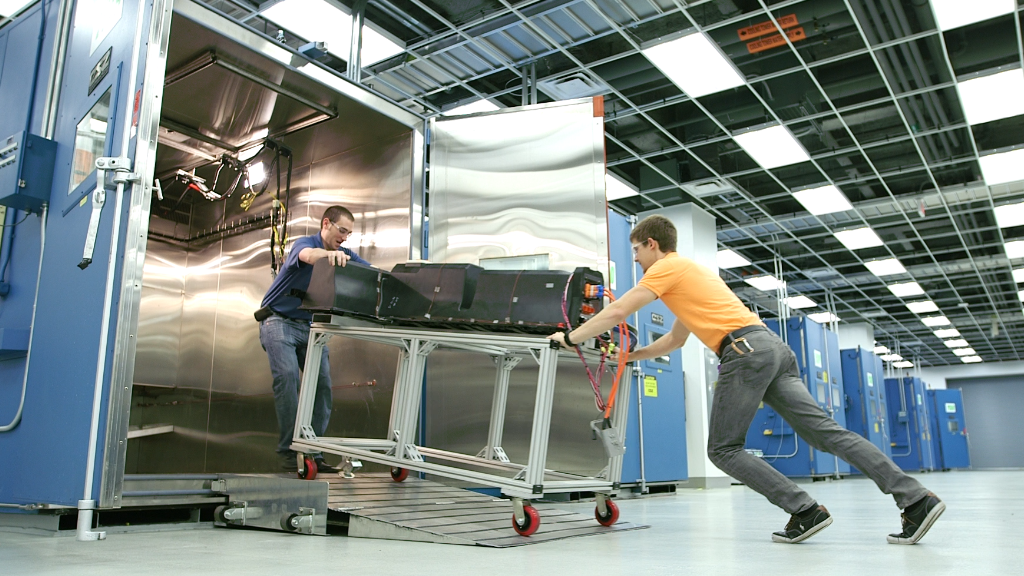 The Chevy Volt is so quiet that some people forget to to shut it off. That can be dangerous when the the hybrid's gas engine kicks in and the car is parked in your garage.
It doesn't happen a lot, but General Motors is aware of two incidents when carbon monoxide buildup caused problems. It issued a recall Thursday of 64,186 Volts from model years 2011-2013.
Owners can bring the car in for a software update that will ensure that it automatically shuts off after idling for an hour and a half. Newer models already have that fix, a spokesman said.
All the Volts already sound warnings if the car is left running. It even honks at you. But apparently it's not enough of a warning sometimes.
The danger comes when the battery eventually drains. That triggers the gas engine to turn on, and if it runs for a long enough period of time in a garage, for example, carbon monoxide can build up. The gasoline engine generates electricity to drive car after the initial battery charge runs out.
Since the car's introduction in late 2010 GM (GM) has sold almost 70,000 Volts making it the best-selling plug-in vehicle in America. In recent years, Toyota's Prius Plug-in Hybrid has come close but has not surpassed the Volt in annual sales, according to market analysts at J.D. Power and Associates.