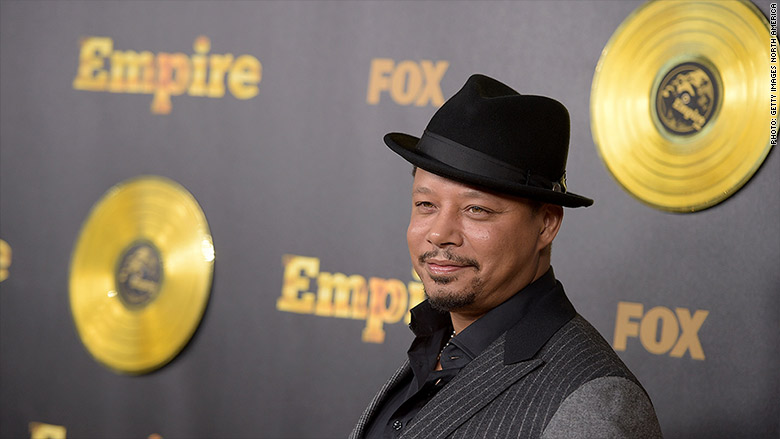 Not even time can stop Fox's "Empire."
With 14.7 million viewers on Wednesday night, Fox's huge hit drama ticked up in total viewership for the ninth consecutive week.
In the demographic that Fox cares about most -- viewers ages 18 to 49 -- the show dropped slightly, according to preliminary data. But it could rebound when updated data comes in.
Regardless, "Empire" has the kind of momentum that network executives can only dream about.
Related: African-Americans propel prime time TV hits like 'Empire'
Shows like "Empire" are lucky (and usually good) if they grow at all during a first season. "Empire" has managed to gain viewers every single week it's been on.
The musical drama premiered before about 10 million people in January. Last week's high was 14.2 million. (These totals don't count on-demand viewership; millions of people are watching the show that way, too.)
This Wednesday's results were even more impressive since this was the first "Empire" episode to premiere after Daylight Saving Time, which moved clocks forward one hour last Sunday.
Daylight Saving traditionally dampens prime time TV ratings, since some people take advantage of the longer daylight hours by staying outside.
The clock change may have hindered "Empire" a little bit, particularly among 18- to- 49-year-olds. It earned a 5.6 rating in that demographic, down from a 5.7 rating last week.
With just one episode to go, the question now becomes: can "Empire" maintain its upward march, or will its amazing total-viewer streak finally end?