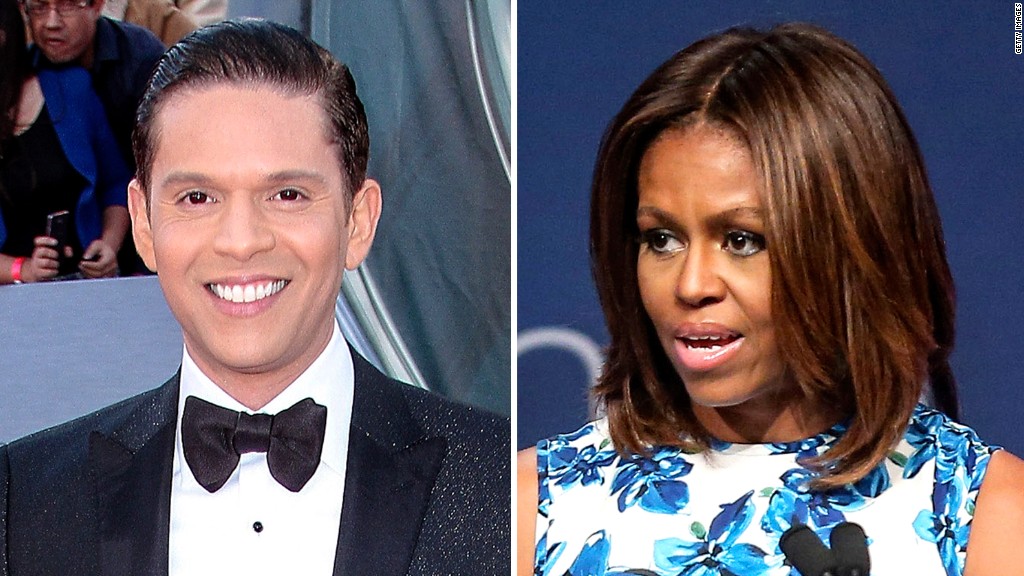 A Univision host who compared Michelle Obama to characters in the movie "Planet of the Apes" alleged Thursday that he was fired after the network received a complaint from the White House.
Rodner Figueroa, an Emmy Award-winning host and presenter, was fired by the Spanish-language network for remarks he made on-air Wednesday.
Figueroa asserted in a statement released Thursday that Univision was contacted by the first lady's office.
"I was verbally notified that because of a complaint from your office, I was fired," he said in the statement which was addressed to Mrs. Obama.
Figueroa's statement was translated from Spanish by CNN. The first lady's office declined to comment.
A Univision executive denied that the White House called to complain. The executive said Univision reached out to the White House this morning to share its public statement.
In a broadcast on Wednesday, Figueroa said, "Michelle Obama looks like she's part of the cast of 'Planet of the Apes.'" Figueroa made the comments as a photo of the first lady was shown on screen.
But in his statement today, Figueroa said that his comments were intended as a criticism of an unflattering job done by Obama's makeup artist.
"The full video clip in context shows that," he said.
Figueroa referred to his own background in asserting that he's "no racist."
"I come from a biracial Latino family with members like my father who are Afro-Latino," he said.
Figueroa showed contrition, too. He apologized to Obama and said there's "no excuse" to make a comment "that could be interpreted as offensive or racist during these volatile times we're living in."
Figueroa also used the statement to highlight his voting history.
"I openly voted twice for your husband, Barack Obama, because I consider him a great man who respects minorities like me in this country," he said.
Earlier on Thursday, Univision confirmed that Figueroa had been terminated.
"Yesterday during our entertainment program 'El Gordo y La Flaca' Rodner Figueroa made comments regarding First Lady Michelle Obama that were completely reprehensible and in no way reflect Univision's values or views," Univision said in a statement. "As a result, Mr. Figueroa was immediately terminated."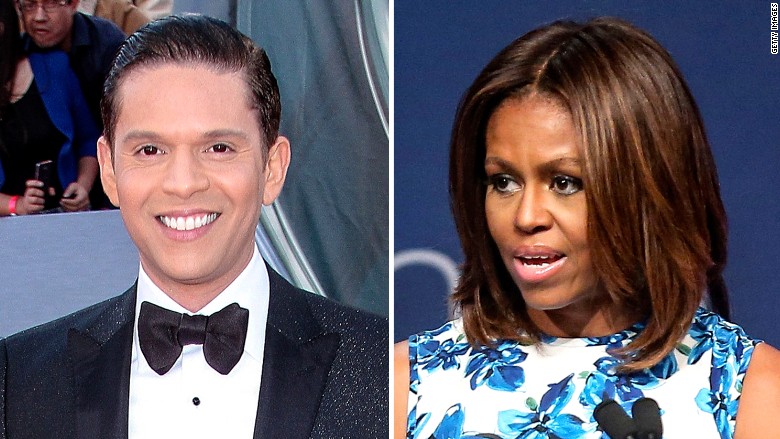 Univision reaches 94 million households in the United States. It is the largest Spanish language broadcaster in the U.S., and the fifth largest television network.