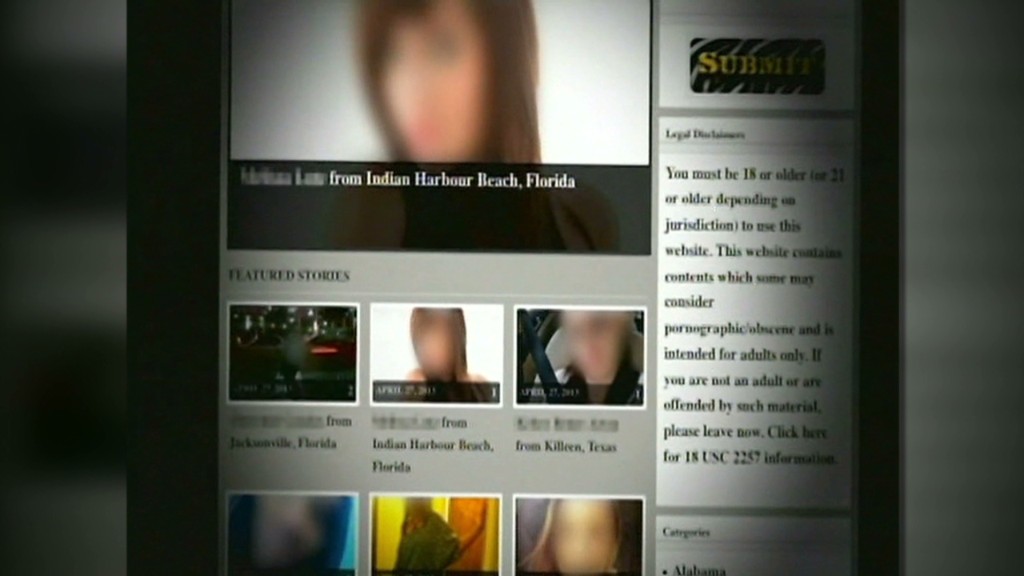 Twitter is cracking down on "revenge porn," people tweeting pornographic images they don't have permission to post.
The company updated its terms of service Wednesday.
"You may not post intimate photos or videos that were taken or distributed without the subject's consent," Twitter (TWTR) said in its updated "Twitter Rules section."
Sometimes called "revenge porn," putting nude photos or videos online when the subject hasn't given consent is a widespread problem. But victims have limited legal options.
Only a few states have passed revenge porn laws, and they're largely ineffective against websites, which are protected by section 230 of the federal Communications Decency Act. The act gives platforms like Twitter, Facebook (FB) and Reddit immunity when third parties post anything that doesn't violate federal law.
Reddit also started banning revenge porn this week, in a controversial decision that served as a departure for the "anything goes" website.
Twitter in particular has been criticized with mishandling complaints about online harassment and bullying. The company has been faulted with letting trolls run rampant.
In a memo to employees last month, Twitter CEO Dick Costolo said he was embarrassed about the company's reputation and took "personal responsibility" for the company's failure to address the problem.
"We suck at dealing with abuse and trolls on the platform and we've sucked at it for years," Costolo wrote.
He then said he was committed to addressing the issue.