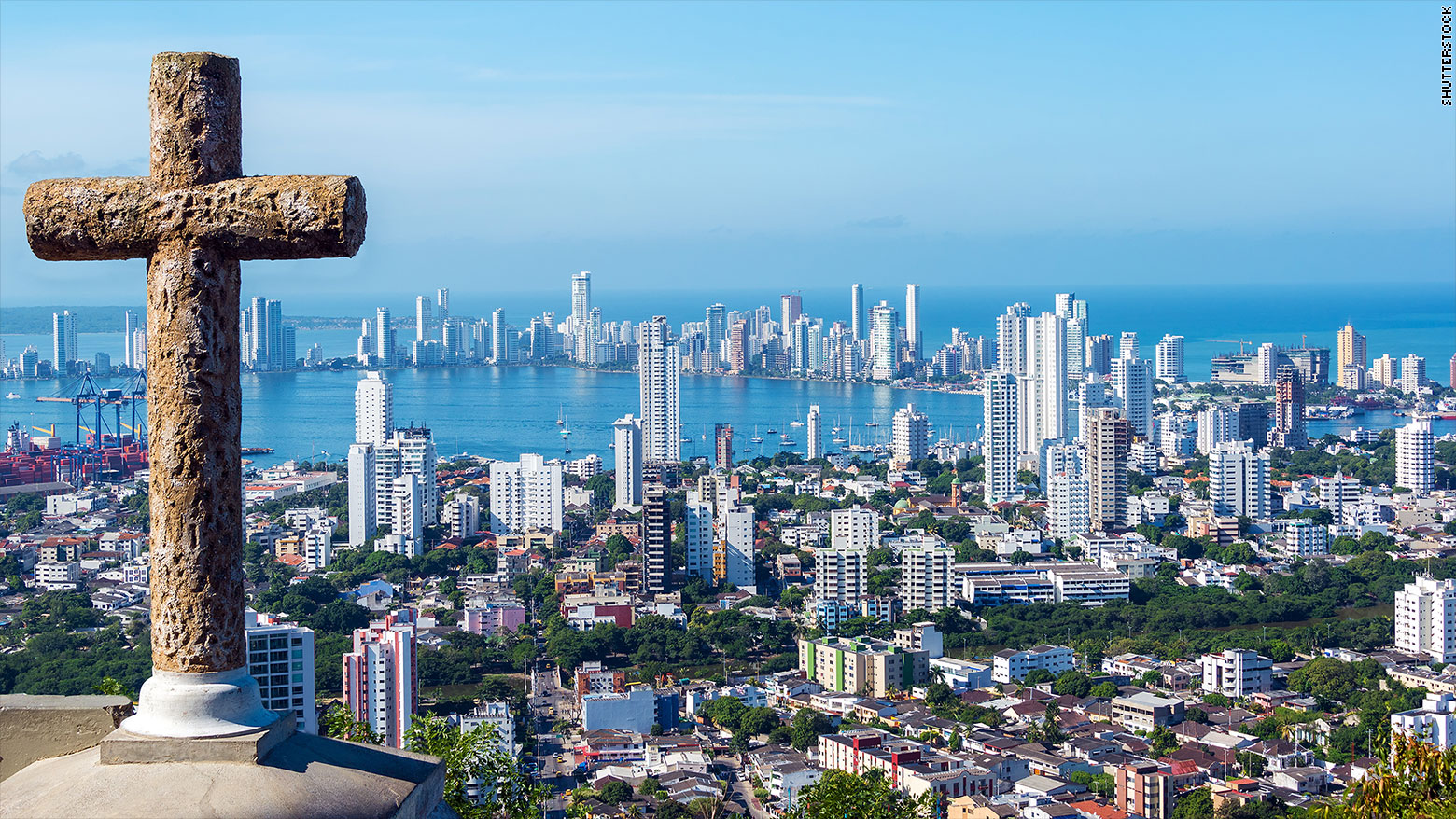 When Mark Zuckerberg hosted Facebook's first overseas town hall meeting, he didn't go to Beijing, London or Dubai.
Instead, Zuckerberg went to Bogota, a city once known for drug kingpins and murder. Now, Colombia may be Latin America's best comeback story.
"It's great to be here in Bogota," Zuckerberg told a packed room in January.
Zuck's big day in Bogota is evidence that the country is making a successful push to become the Silicon Valley of South America. Zuckerberg came to Bogota to announce his plan to bring free internet to Colombia.
Google (GOOG), Facebook (FB) and Microsoft (MSFT) have opened offices in Bogota in recent years. Between 2007 and 2012, Colombia's tech industry grew 177% to $6.8 billion, according to the government. Along with those big-name arrivals, Colombians are also leading their country's tech surge.
Related: China's big chess move against the U.S.: Latin America
Rene Rojas remembers the drug trafficking days of Pablo Escobar, the druglord who Colombian police gunned down in 1993. But Bogota is a much different city today, he says. Rojas is helping to lead Bogota's burgeoning tech scene with HubBOG, a 5-year-old campus for tech entrepreneurs to test their ideas.
The past two years, 46 entrepreneurs graduated from HubBOG's program. This year they plan to graduate 105 start ups.
"We are growing very rapidly," says Rojas, 46. "We have an attractive economy...it's a country with a lot of investment."
Citi (C) voted Medellin, Colombia, as the most innovative city in the world in 2012.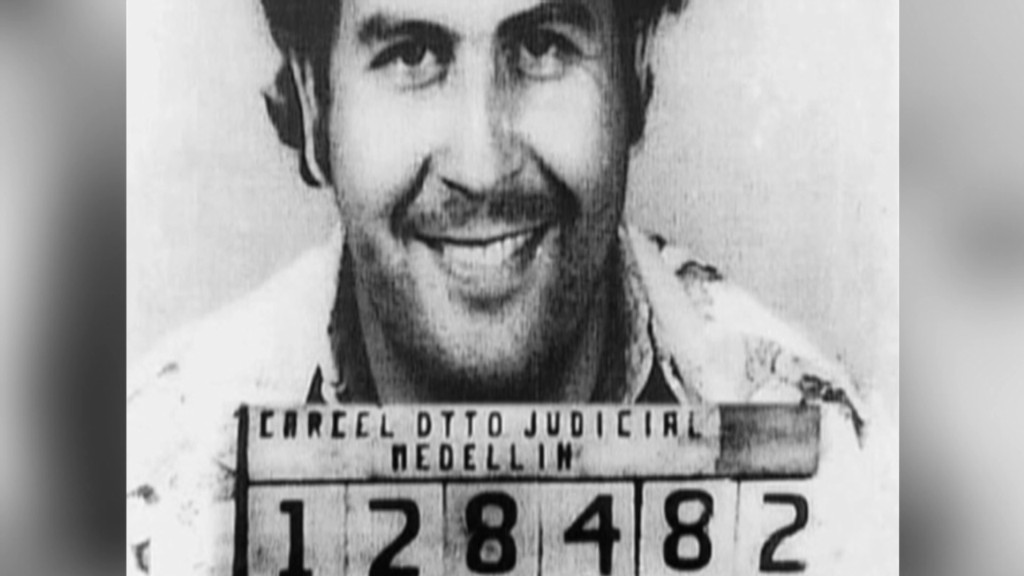 Related: President Obama slaps sanctions on Venezuela
This year, Colombia's economy is expected to triple its size from a decade ago, according to the International Monetary Fund. Other nations in Latin America have made similar progress, but they don't have the notorious background Colombia has had to wrangle off its back. Colombia's murder rate is still high, but it's at its lowest point in a decade, the government reports.
Colombia's middle class grew by 50% last decade, according to a World Bank report. That growth is attracting corporate America's attention.
Starbucks (SBUX) opened up its first cafe in Bogota last July with plans to open 50 more in five years. Car companies like Ford (F) and GM (GM) see sales surging in Colombia.
"The Fords, the GMs, Mistsubishis see Colombia as a growth market. People have money to spend," says Eric Farnsworth, vice president of the Council of the Americas, a non-profit. "You've got a lot of entrepreneurial spirit in Colombia."
Related: Brazil's scandalous boom to bust story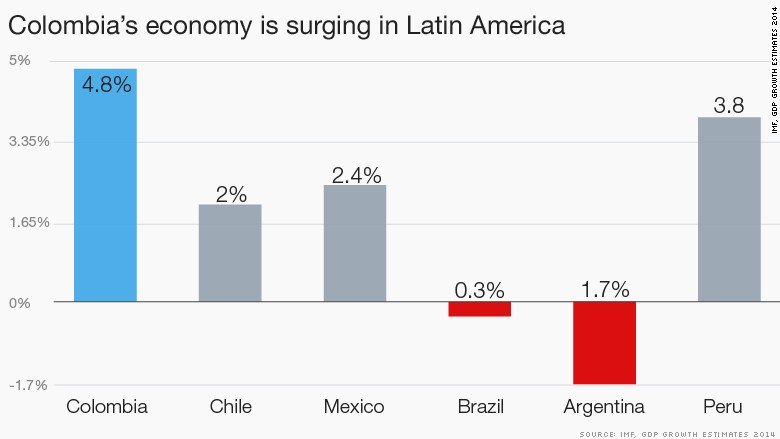 Colombia has also become the United States' new best friend in a region where China is increasing its influence.
While Brazil and Argentina -- South America's other major players -- sputter, Colombia is surging ahead.
Many say the country's diversifying economy and open policy to foreign investment is the secret sauce to the turnaround. U.S. exports to Colombia have increased nearly 400% since 2003. It's signed trade agreements with America, Canada and Europe. The country is part of the Pacific Alliance, a Latin American trade group that promotes ties with Asia.
Like other regional economies Colombia still relies on oil, coffee and sugar exports to support its economy. But, experts say, the growth of tech and other service sectors is why American businesses are going to Colombia.
Beyond Colombia's booming economy, larger questions remain about the country's future.
Related: The 2015 bargain: emerging market stocks
Namely, will the Colombian government and the rebel forces -- called FARC -- reach a peace deal? The two sides have been negotiating for years in Havana, Cuba, after decades of bloody fighting.
Last week, FARC rebels agreed to remove land mines in the Colombian jungle. On Tuesday, Colombia's President, Juan Manuel Santos -- a former journalist and Harvard fellow -- announced that his government has stopped its bombing raids over FARC territory.
This week's peace progress is another sign that Colombia is turning the page.
"It's just a different country," says Farnsworth. "For those people who still have the Miami Vice impression of Colombia, they would be shocked to see where Colombia is today."