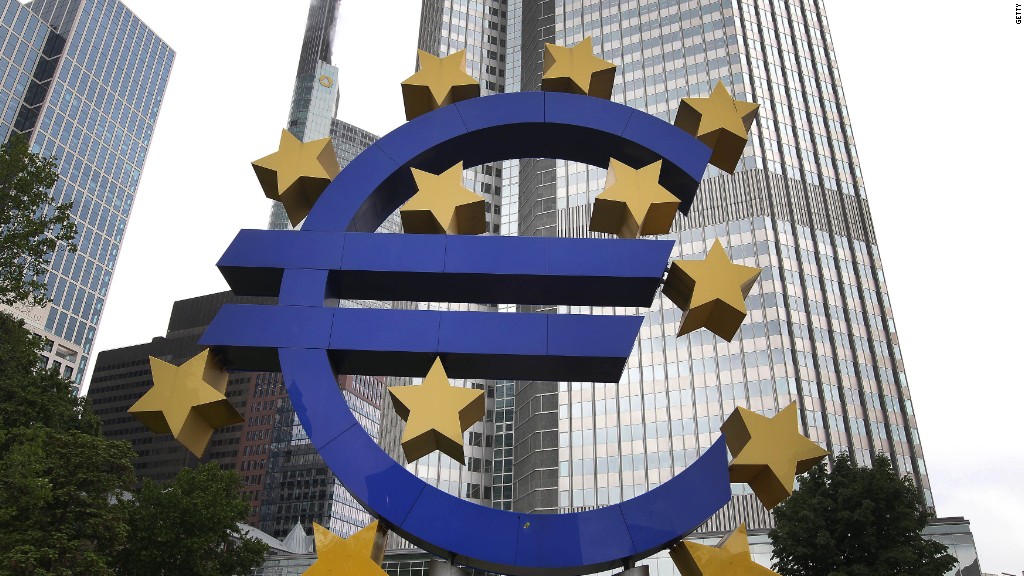 Germany has the world's hottest stock market right now.
The main DAX 30 index has surged by 23% since the start of the year. It smashed through 12,000 points Monday to trade at yet another new record high.
The vast majority of companies in the index have experienced strong double-digit gains in 2015.
It's not hard to see why investors are flocking to Germany:
1. The economy: The nation's economy has been the one obvious bright spot in Europe even as many countries have struggled and deflation has set in.
After a slow summer, the economy picked up steam in the final quarter of the year, leading to 1.6% growth over the course of 2014.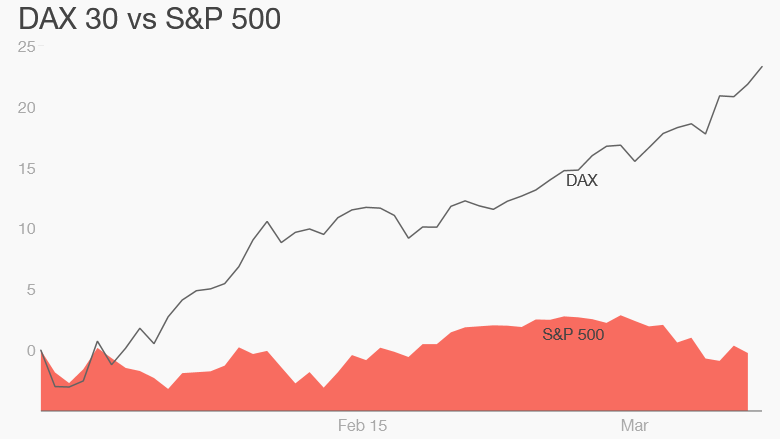 2. Easy money: The European Central Bank has just begun a massive stimulus program that is giving a boost to Germany and other surrounding countries that share the euro currency.
This European version of quantitative easing is flooding the region with extra euros. That's slashing the cost of borrowing -- investors are even paying to lend to the German government -- and devaluing the currency. The idea is that this will boost inflation and get the economy moving.
The euro has tumbled versus other global currencies. It's now trading at a 12-year low of $1.05, having plunged 13% since the beginning of the year.
3. Exports: The falling euro is great news for German exporters. Germany is by far the biggest exporter in Europe, and cars created by BMW, Volkswagen (VLKAY) and Daimler (DDAIF) are among the most visible examples of that success.
The country's exports were worth just over €1.3 trillion in 2014, more than double the exports from either France or the U.K.
A declining euro makes German products look cheaper in other countries, and that should boost sales and earnings for German companies.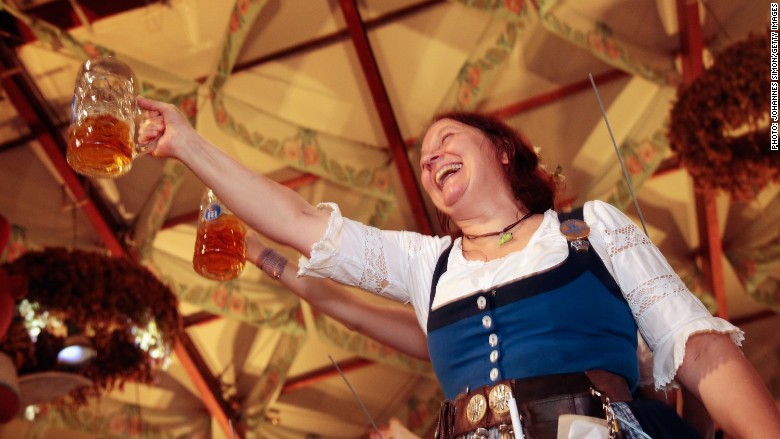 Germany isn't the only world market posting impressive gains this year.
Key indexes in France, Italy and Argentina have also surged by well over 15% since the start of January, though none of them are anywhere near their record highs set in previous years.
China's Shenzhen has kept pace with the DAX this year but the index has a reputation for extreme volatility, and experts say it's an unreliable indicator of the true health of the Chinese economy.