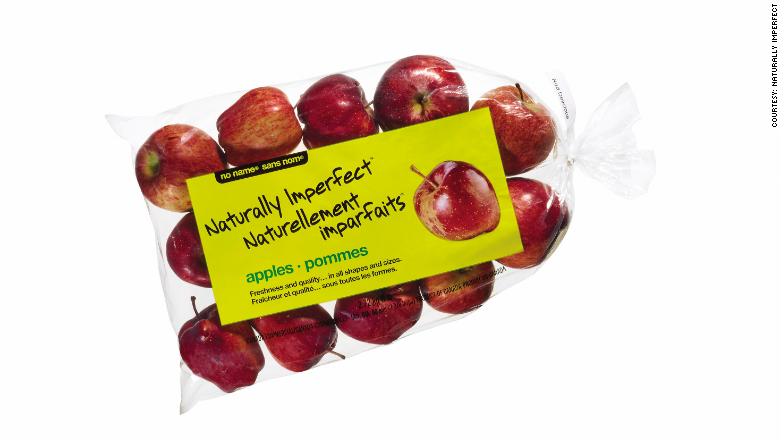 Giving the gift of a perfect apple -- without a single blemish -- is an honored tradition in Japan. Americans don't care much for misshapen fruit, either.
But Canada's biggest food retailer, Loblaw Companies, says that's a bunch of nonsense.
There's nothing wrong with "smaller misshapen produce that tastes great and is good for you," Loblaw says.
Loblaw just launched a new brand of produce called Naturally Imperfect. The company said its imperfect apples and potatoes are now on offer at its Real Canadian Superstore locations in Ontario and some Maxi stores in Quebec.
So why would anybody want to buy fruit with blemishes on it? Because it's 30% cheaper than perfect fruit, says Loblaw, which insists says it's all the same thing, more or less, anyway.
"We often focus too much on the look of produce than the taste," said Loblaw senior vice president Ian Gordon, in a statement. "Once you peel or cut an apple you can't tell it once had a blemish or was misshapen."
Loblaw says that some of the Naturally Imperfect produce was intended for use in juices, sauces or soups. The company says it's "working to ensure farmers have a market for smaller, misshapen fruit" that won't "go to waste."