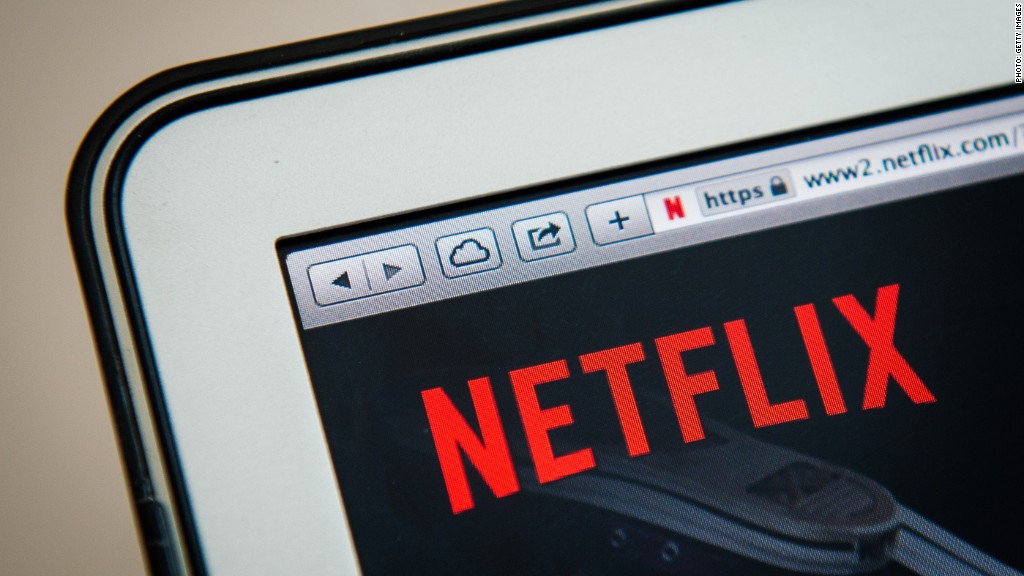 Just a few weeks ago, Netflix's stock looked about as unstoppable as Frank Underwood on "House of Cards."
But the stock has fallen nearly 15% since Netflix's popular political drama returned for its third season on February 27.
One Wall Street analyst thinks the sell-off isn't over yet. Evercore ISI's Ken Sena downgraded Netflix (NFLX) to a "sell" on Friday. That's a bold call. Most analysts don't dare to cut companies to anything lower than a "hold."
In a play on the title of Netflix's other big hit, Evercore ISI even has an image of a poster from "Orange is the New Black" in its report that replaced the word Orange with Red.
Red, of course, is the color traders see on their screens when a stock is falling. Netflix was down more than 4% Monday.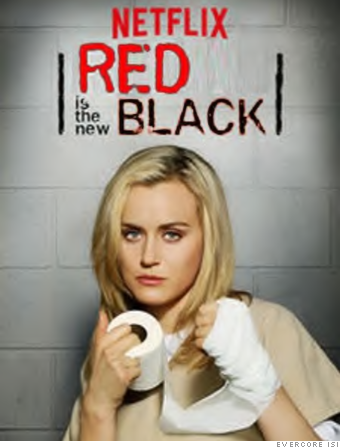 The case against Netflix stock: So why has there been a sudden change of heart on Netflix? Sena is concerned that there is an "intensifying competitive environment necessitating increased investment with uncertain return."
Translation: Netflix is not the only streaming game in town. It's going to have to keep paying up for content and that could be expensive.
Amazon (AMZN) has made waves with its award-winning show "Transparent" and it will also be home to a show written by comedy legend Woody Allen.
HBO just announced a partnership with Apple (AAPL) for its new HBO Now service -- which will let people watch HBO content without a cable subscription. (HBO is owned by Time Warner (TWX), the parent company of CNNMoney.)
Related: 4 in 10 TV households also subscribe to Netflix, Amazon or Hulu
Sena cited other streaming initiatives, such as ABC's "Oscars Backstage" livestream on Facebook (FB) and the reports that Amazon, Yahoo (YHOO) and the Disney (DIS)/Fox (FOXA)/Comcast (CMCSA)-owned Hulu are interested in the streaming rights for "Seinfeld," as signs that Netflix's lead in digital video may be tenuous.
According to reports, Netflix has bowed out of the bidding for "Seinfeld." Netflix bought the rights to "Friends" -- another former staple of NBC's must-see Thursday night sticom lineup -- last year.
The fact that Netflix will be there for fans of Ross and Rachel but is not willing to pay a lot of money for a stream about nothing could be good or bad.
It may be a sign of financial discipline on the part of Netflix, but it also means that one of its rivals is going to snag one of the biggest shows of all-time. That could give the "Seinfeld" winner a leg up when it comes to marketing.
Related: Netflix movie shut out by big theater chains
A spokesperson for Netflix had no comment on the "Seinfeld" reports.
A collapsing House of Cards? Some reviews of the third season of "House of Cards" have not been flattering either. Critics have complained that the show was not as fun and exciting in its third season.
Michael Wolff had perhaps the harshest indictment in "USA Today."
Wolff wrote that "'House of Cards', which appeared to usher in the golden age of Internet-produced, over-the-top-delivered television, could already be signaling its end."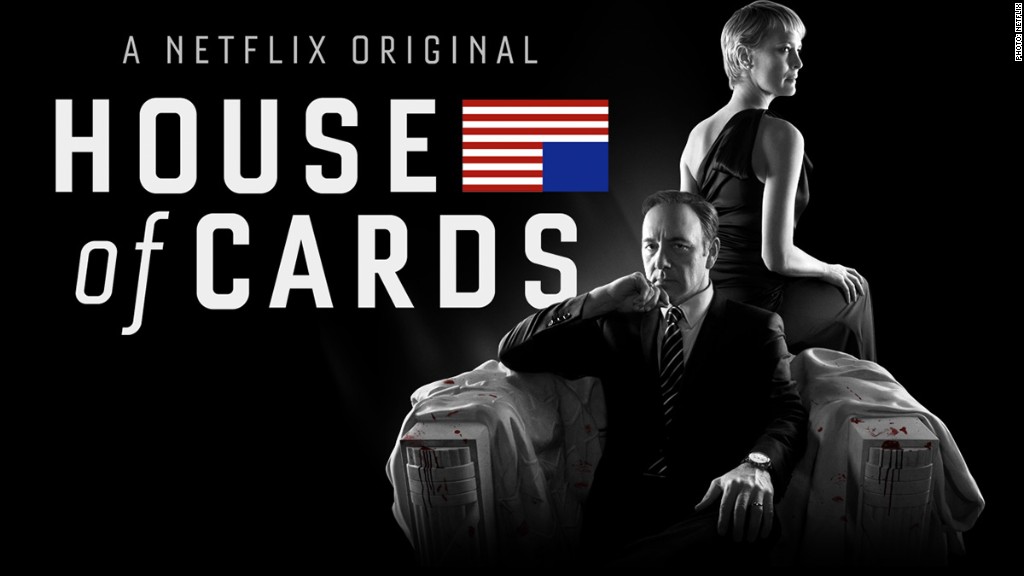 Netflix depends on strong levels of subscriber growth to keep Wall Street happy.
If Netflix's top shows lose their appeal, the company will face more pressure to find new blockbusters to not only attract new users but also keep existing ones.
As I've written before, expectations for Netflix are exorbitantly high. And that shows in its stock price. Netflix, even after the recent pullback, is still trading at more than 130 times 2015 earnings estimates.
Related: Netflix hails net neutrality vote as 'win' for consumers
"Orange is the New Black" is the only other original show that has appeared to strike as much of a chord with a mainstream audience as "House of Cards."
The company needs to keep churning out new hits in order to remain a top stock on Wall Street.
Netflix may be valued like a cutting edge technology company. And it takes advantage of technology better than most broadcasters do. But it is more of a media company now than a tech firm.