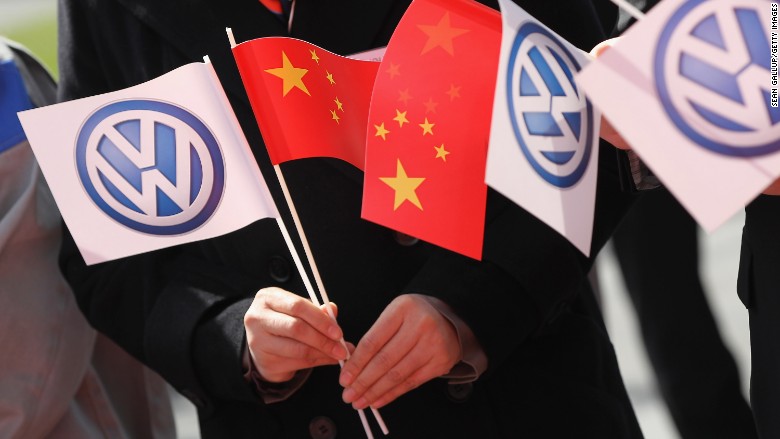 Foreign automakers from Land Rover to Volkswagen are under fire in China, accused by the country's state television broadcaster of selling defective products and overcharging customers.
China Central Television (CCTV) made the allegations as part of an annual two-hour expose on Sunday devoted to consumer rights. This year, Tata Motors's (TATT) Jaguar Land Rover was taken to task for allegedly selling vehicles with faulty gearboxes. Volkswagen (VLKAF) was accused of negligence for failing to recognize defects, even after customers filed complaints.
A host of other automakers, including Mercedes-Benz and Nissan (NSANF), were targeted for charging exorbitant fees for service repairs and billing for unnecessary work. The broadcast featured examples of expensive bills from auto service centers, and hapless employees who seemed disinterested in helping customers.
Despite their rising spending power, Chinese consumers are often forced to deal with fake or defective products -- food, prescription drugs, electronics and more. Businesses often ignore consumer complaints and regulatory enforcement can be spotty.
The CCTV program, aired each year on World Consumer Rights Day, is designed as a counterweight "to shed light for consumers." The show often includes undercover reporting, and targeted companies usually must apologize and take corrective action in order to regain public confidence.
Related: Western firms accuse China of intimidation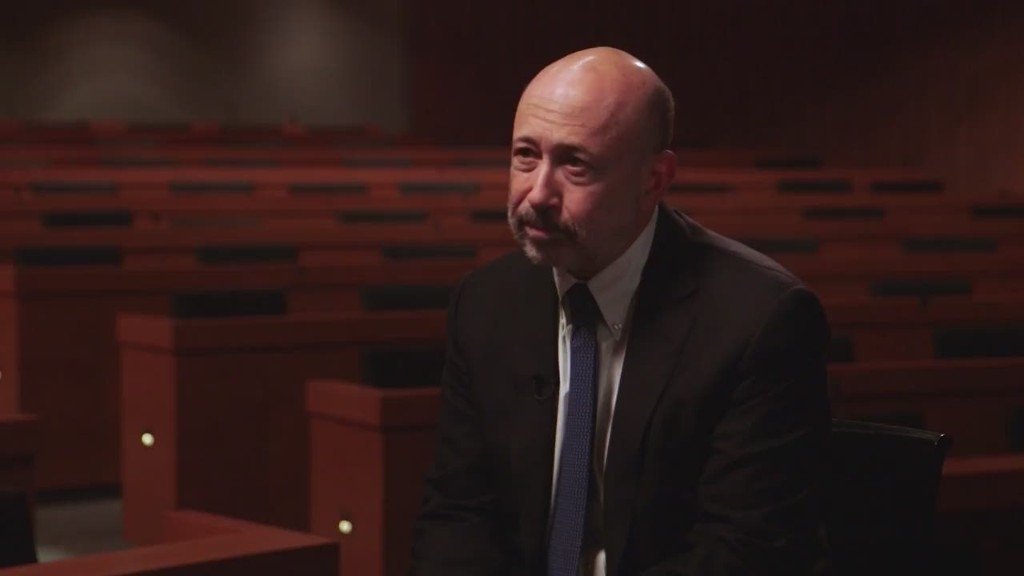 In recent years, CCTV has gone after other foreign brands -- from Japanese camera maker Nikon (NINOY) to French dairy company Danone (DANOY). Some critics say the program has a protectionist bent, and aims to boost homegrown companies.
Being targeted by CCTV is a major concern for automakers in China -- the world's largest market for car sales -- as the channel's allegations can have a damaging effect on companies. Volkswagen, for example, was also targeted in the 2013 broadcast and forced to recall nearly 400,000 vehicles. Last year, Nikon issued a public apology to customers and accepted faulty cameras for repairs even after the original warranty period.
A Nissan spokesman said the company was aware of this year's report, and has "formed a special working group internally to conduct the investigation on this matter in China."
Germany's Daimler (DDAIF), which owns the Mercedes-Benz brand, said it was taking the report very seriously and would investigate.
"As a matter of principle we are clearly against this behavior by dealers as it constitutes an infringement on the rights of consumers and is also an irresponsible behavior towards the Mercedes-Benz brand," a spokesman said.
Other automakers didn't respond immediately to requests for comment, and no recalls have yet been issued.
-- CNN's Jonathan Stayton contributed reporting.
Read next: America: The new destination for rich Chinese shoppers