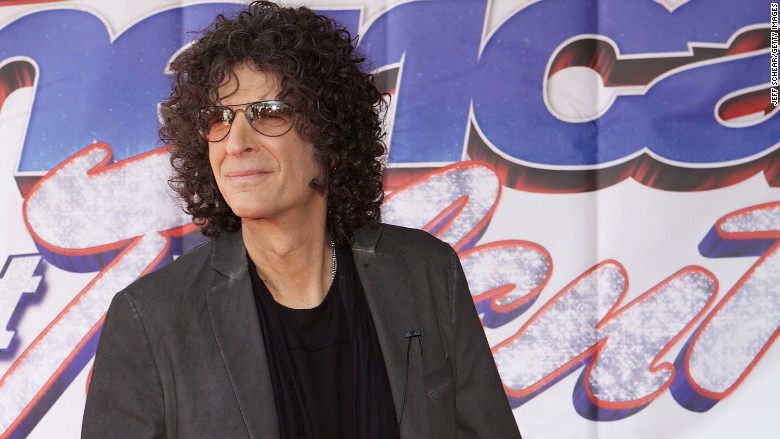 Howard Stern may or may not renew his lucrative contract with SiriusXM at the end of the year, but he will apparently have plenty of other opportunities to consider.
In fact, Stern said on his radio show Monday that a massive job offer recently fell into his lap.
"My agent called me with an opportunity that is so mind-blowing -- like, it would be the dream job of all time for me," Stern said.
He didn't divulge any specifics about the opportunity, though he joked that he had been offered a gig on the embattled E! program, "Fashion Police."
Stern's uncertain future with the satellite radio company has drawn increased attention following a Bloomberg Businessweek profile published earlier this month.
In the profile, Sirius CEO Jim Meyer made it clear that he wants to renew Stern's contract, which will expire in December.
"I want Howard Stern for as long as Howard Stern wants to work," Meyer told Bloomberg Businessweek reporter Felix Gillette. "I'm only willing to pay so much." He said. "I know what that number is. But even if I was in an al-Qaeda death camp, no one is going to know what that number is but me."
Related: SiriusXM and Howard Stern in a contract 'dance'
At a conference with investors last week, Meyer acknowledged that Stern and Sirius were engaged in a contract "dance."
Stern first bolted over to satellite radio in 2006 after signing a five-year contract with Sirius worth $500 million. He renewed his contract in 2010. The value of that deal was not disclosed, though some analysts have pegged the number at $80 million per year.
On his show Monday, Stern insisted that he wasn't bringing up other job possibilities as a negotiating ploy.
He even indicated that he'd be content to do nothing.
"This morning the alarm went off and I said to my wife, 'Why am I doing this now?'" Stern said. "Like I mean, what is the compulsion here? I like being home. I like painting. I like listening to music. I like no stress. Like even a podcast would be too much stress for me."
Stern's raunchy show, which racked up hefty fines from the Federal Communications Commission during his years on terrestrial radio, remains beloved by millions.
Since 2012, Stern has dabbled in more family-friendly entertainment as a judge on NBC's "America's Got Talent." Stern said in December that he will return to the reality talent show for its upcoming season.
Although Stern said he has "so many offers," he said the winning deal could still come from Sirius.
"I mean, if Sirius came to me and said, 'Here's a really compelling deal,' I'd sign tomorrow," Stern said. "I just haven't heard that compelling deal. Honestly."