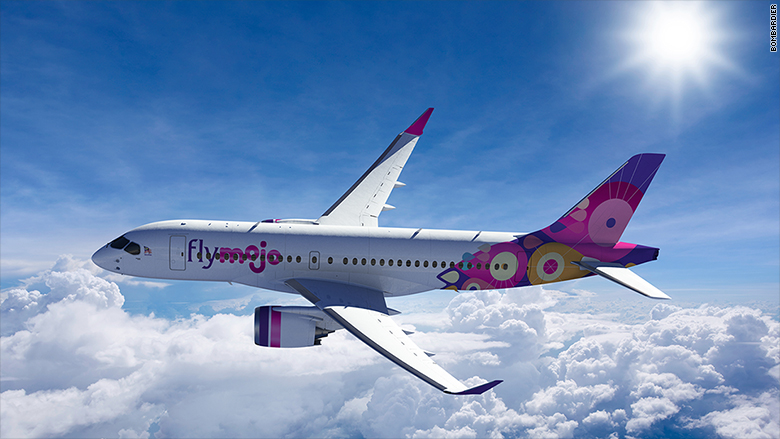 Following a string of air disasters, the Malaysian government announced plans Tuesday to create a new airline called flymojo.
The new airline has already signed a $1.5 billion deal with Canadian aircraft company Bombardier for 20 new planes.
Malaysia is reeling from three major airline tragedies in the past year, including one of the world's greatest aviation mysteries.
The most recent incident was a flight operated by its discount carrier AirAsia, which went down in the Java Sea with 162 people on board in December.
In July, Malaysia Airlines flight MH17 was shot down over eastern Ukraine in July, killing all 298 passengers and crew.
Meanwhile, various governments and private search parties are still scouring the southern Indian Ocean for traces of Malaysia Airlines flight 370, which disappeared with 239 passengers and crew in March 2014.
Related: Malaysia hopes revamp will revive airline
The new carrier will not replace Malaysia Airlines.
Flymojo's fleet of Bombardier C100 passenger jets will seat up to 150 passengers each. The new airline will fly between the Malaysian cities of Sabah and Sarawak, as well as other key cities in the region. Its main hub will be Senai International Airport in Malaysia.
Alies Anor Abdul, chairman of flymojo, said the airline's goal is to make air travel "a much-anticipated and longed for experience," adding that the company is dedicated to "putting the human touch back into flying."
The new airline was announced by Malaysian and Canadian officials at an industry event in Langkawi, Malaysia.