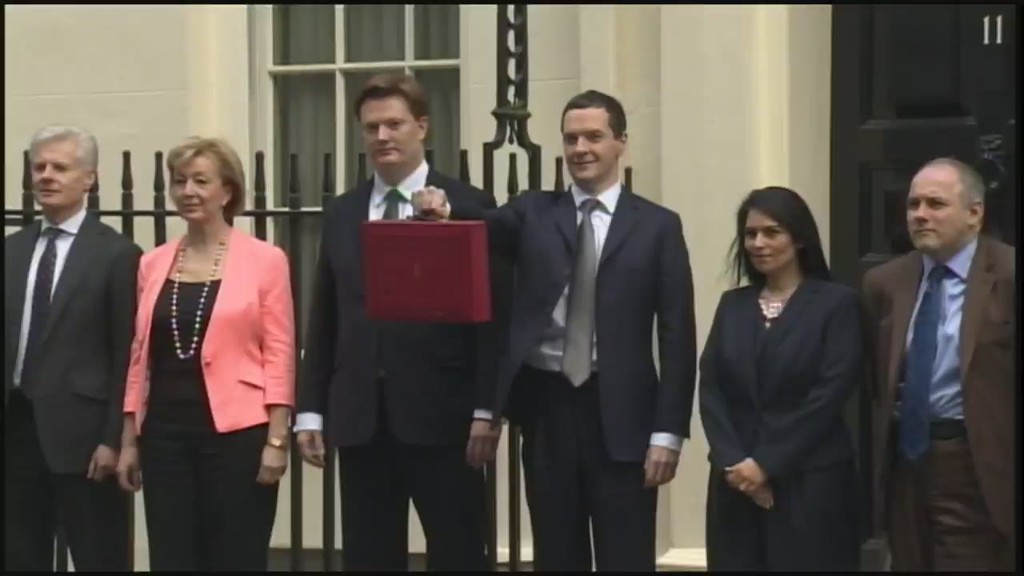 The U.K. government resisted the temptation to splurge in its final budget before a landmark election in May, but still found room for a few sweeteners.
Here are five things to know about Wednesday's announcement by finance minister George Osborne.
1. Minimum wage hike: The government will raise the national minimum wage to £6.70 ($9.83) per hour later this year, up from £6.50. That represents an increase of 3%, but still falls far short of the £7.85 hourly rate that campaigners say people need to cover the basic cost of living.
The government also raised the amount of money people can earn before paying income tax.
2. Beer tax cut: British drinkers will see a range of tax cuts. Still, the giveaway is small beer: tax on a pint will be cut by a penny. You'll need to drink hundreds of beers to see any real savings. Taxes on spirits and cider will also be cut.
Pubs are expected to benefit most as they're unlikely to pass the savings to customers.
3. Tax loopholes shut: Osborne has updated his plans to crack down on corporate tax evasion, which should bring in £5 billion ($7.3 billion) over the next two years. He will introduce legislation next month that will target multinationals who avoid paying taxes in the U.K. by shifting their profits around to other countries. This has been dubbed the "Google tax."
4. Help for oil companies: Oil drillers operating in the North Sea have suffered as oil prices have collapsed. In a bid to help, the government is offering a number of new tax breaks that are worth a total of £1.3 billion ($1.9 billion).
Industry association Oil & Gas UK said the move should lay "strong foundations for [the] regeneration of the U.K. North Sea."
5. Handouts for homebuyers: The government plans to give money directly to people who are saving up for their first home.
This is how it will work: Savers can put aside up to £200 a month into a designated account up to a maximum of £12,000. When they go to buy a home, the government will give them up to £3,000 towards the purchase.
"[This] will help thousands [of] aspiring homeowners accumulate what they need to jump onto the property ladder," said Adrian Gill, a British real estate expert.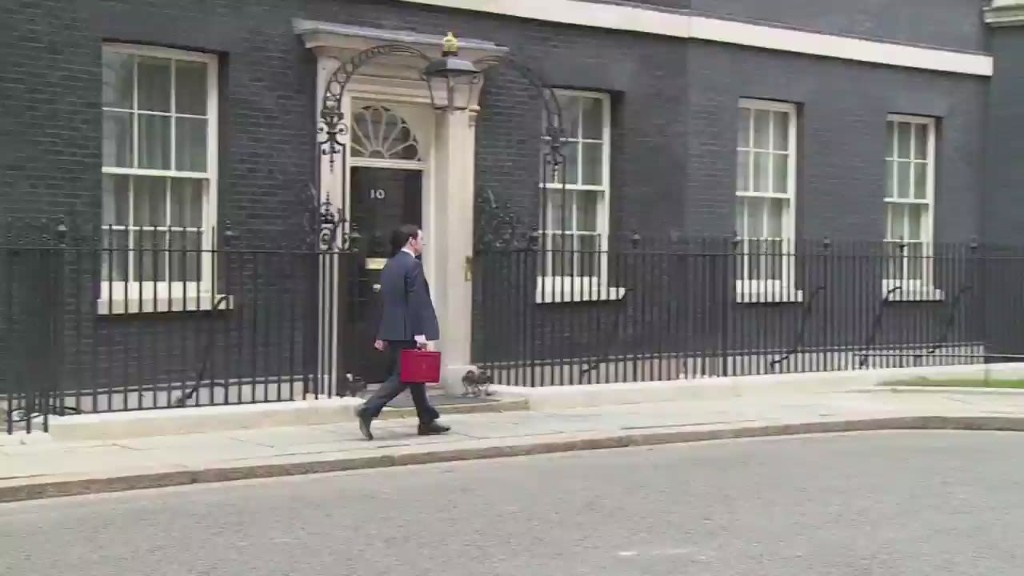 Osborne may not get a chance to put all these plans into action, however, because the May 7 election is too close to call. As it stands now, no single party is expected to win an overall majority.