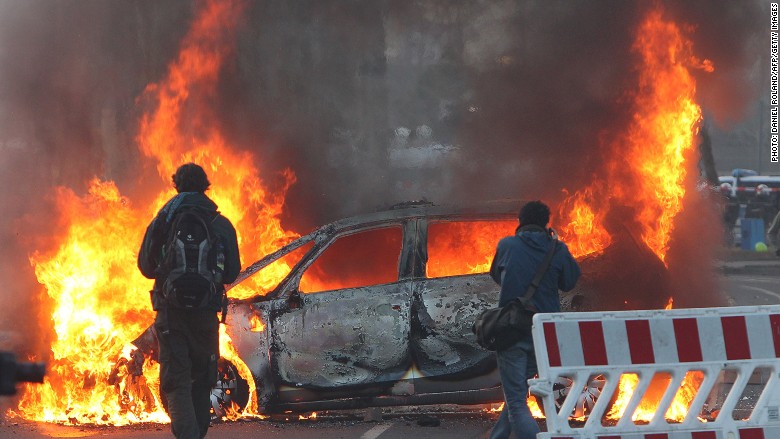 Riots have erupted at the European Central Bank in Germany as protesters rage against an institution they blame for ruining the lives of millions in the eurozone.
The demonstration was organized by activist group Blockupy to coincide with the opening of the ECB's new $1.3 billion headquarters in Frankfurt. The protests turned violent, as thousands clashed with police in the German financial capital.
Police officers arrested 5 people and detained another 500 for questioning.
So why take aim at Europe's central bank?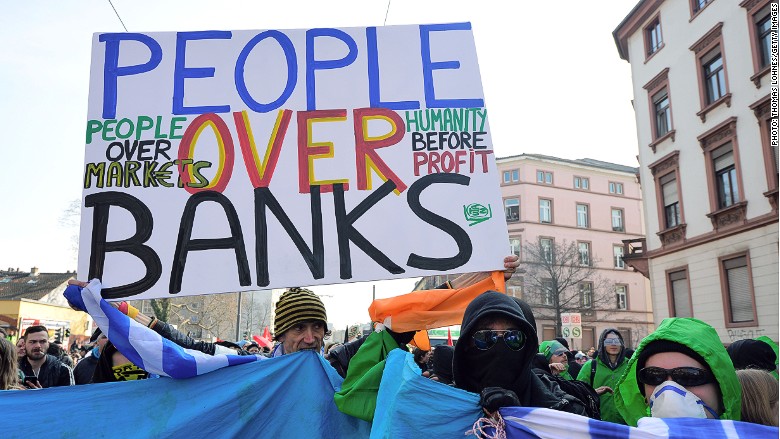 The ECB is a high-profile symbol of the austerity that has caused hardship for millions across the region. Together with the International Monetary Fund and European Commission, it forms the so-called "troika", which has been policing the bailouts that kept countries such as Greece, Ireland and Portugal afloat.
The rescue loans were provided in exchange for commitments by governments in those countries to get borrowing under control -- by slashing spending and raising taxes -- and to overhaul their economies to make them more competitive.
That's the origin of Blockupy's rage. On its website the group said "austerity of the troika kills" and its motivation was to resist the "authoritarian crisis management and the troika policy."
"There could barely be a better moment to block the ECB," the group posted on its website Tuesday.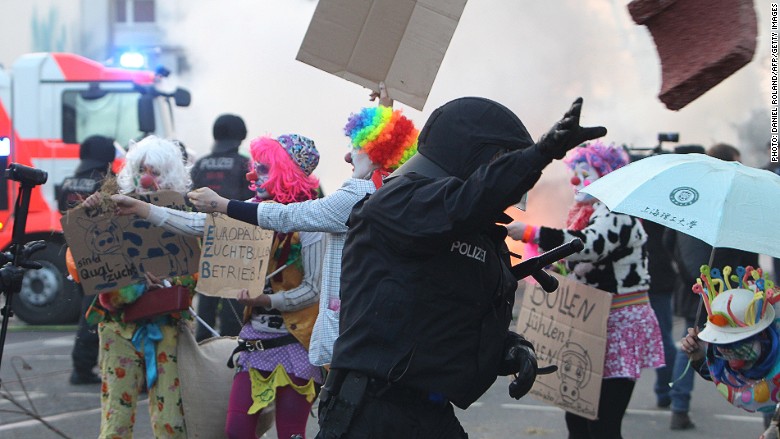 Blockupy said the rally, which was expected to draw 10,000 people, would target the "malicious spread of capitalism" and the suffering of millions of people.
Nearly seven years on from the start of the financial crisis, economic hardship remains a reality for many in Europe. Unemployment in the eurozone is falling but is still around 11%, and growth is stuck at anemic levels. The rate of joblessness among young people is much higher in Spain and Greece.
Related: Stocks: 5 things to know before the open
Hostility toward the troika, notably in Greece, has risen as the social cost of years of austerity deepens. Fed-up Greeks elected the anti-austerity Syriza party to power in January, though so far it's struggled to reconcile campaign promises with the need for more rescue loans from Europe.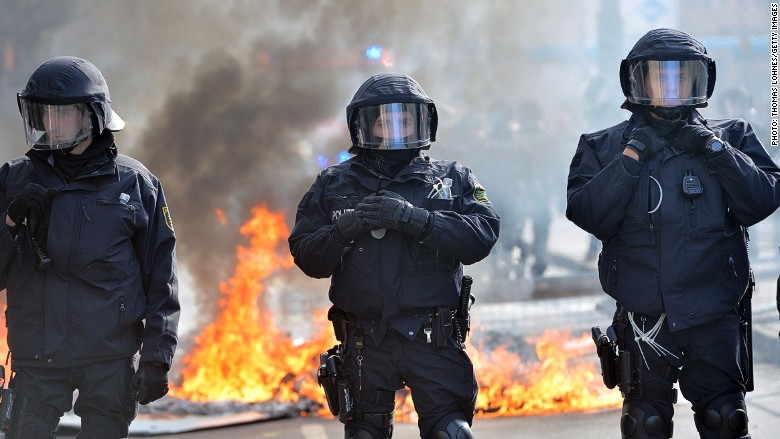 Opening the new headquarters, ECB President Mario Draghi acknowledged the protestors, and the role of central bank as a "focal point for those frustrated with this situation."
"This may not be a fair charge -- our action has been aimed precisely at cushioning the shocks suffered by the economy," he said.
"Solidarity is central to European integration and it is right that countries have supported each other during the crisis" Draghi said, "But the euro area is not a political union of the sort where some countries permanently pay for others."
And Draghi can claim credit for launching a massive stimulus program that has brightened the economic outlook and brought a windfall for many struggling eurozone governments by slashing their borrowing costs.
Related: Europe finally starts pumping markets with cash
CNN's Claudia Otto, Vasco Cotovio and Holly Yan contributed to this report.