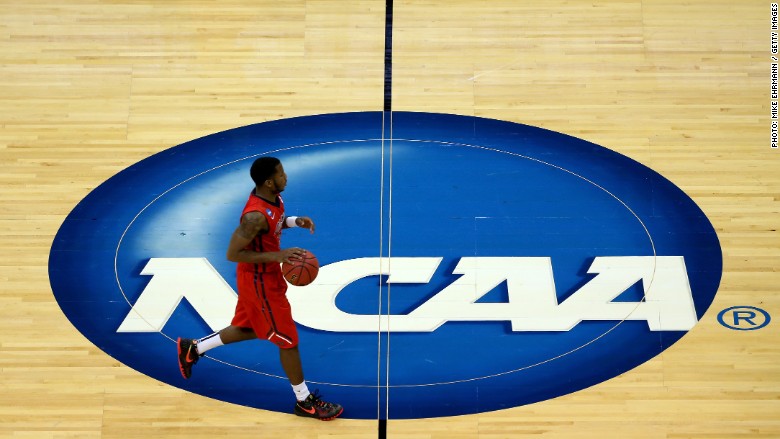 As the NCAA college basketball tournament kicks off, there will be another way to experience March Madness: Snapchat.
The popular message app has an agreement in place with Turner Sports, CBS Sports, and the NCAA that will give access to user generated content regarding the wildly popular basketball tournament, according to a person familiar with the deal.
The footage on Snapchat will come from the application's story platform.
Users will be able to watch fans react to the games -- whether its from the crowd at the venue, from those watching at home, or any college basketball fan in general.
Related: CNN and other media brands come to Snapchat
The source stressed that there is no financial arrangement in the deal and that it is more of an experiment to see the potential use of Snapchat in future sporting events.
"This is an experiment that taps into a youthful marketplace and could lead down the road to possible monetization in future," the source said.
It expands Snapchat's content away from quickly-expiring videos between users.
In January, Snapchat announced "Discover" a section of the app that allows different publishers like CNN and other brands to program channels within the app itself.
(Turner Sports is owned by Time Warner (TWX), Inc. which is also the parent company of CNNMoney).