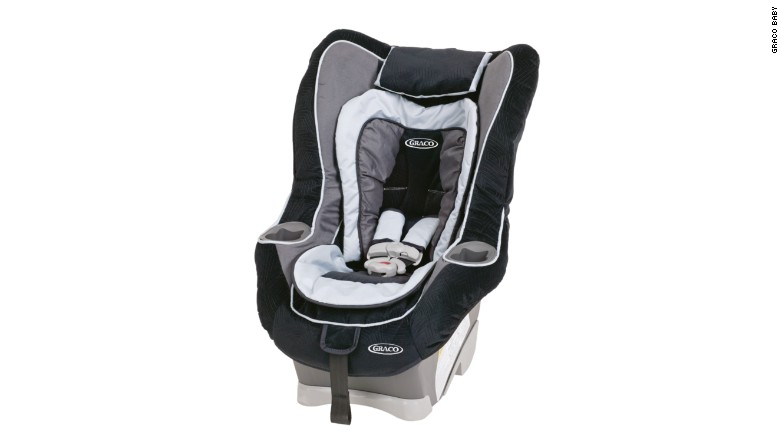 Graco has been fined up to $10 million for failing to alert the public in a timely manner about defects in more than four million car seats, federal regulators said Friday.
Graco Children's Products has been fined $3 million, and could face an additional $7 million "unless they spend at least the same amount on new steps to improve child safety," according to the U.S. Department of Transportation.
The company came under investigation by the National Highway Traffic Safety Administration last year over suspicions that the company delayed notifying regulators of a safety defect.
Graco, a subsidary of Newell Rubbermaid (NWL), issued a car seat recall last year over concerns that buckles were getting stuck, making them difficult to open. The recall affected car seats manufactured between July 2010 and May 2013.
Graco spokeswoman Ashley Mowrey told CNNMoney that the company had every intention of fulfilling the government's requirements in improving child safety.
"While we evaluated the issue in a timely manner and were cooperative with NHTSA's investigation, we regret that we fell short of NHTSA' expectations for data evaluation and reporting procedures," Graco said in a statement.
The Transportation Department said the buckle defect was "potentially placing child occupants at risk in an emergency." But there have been no reports of injuries as a result of the defect.