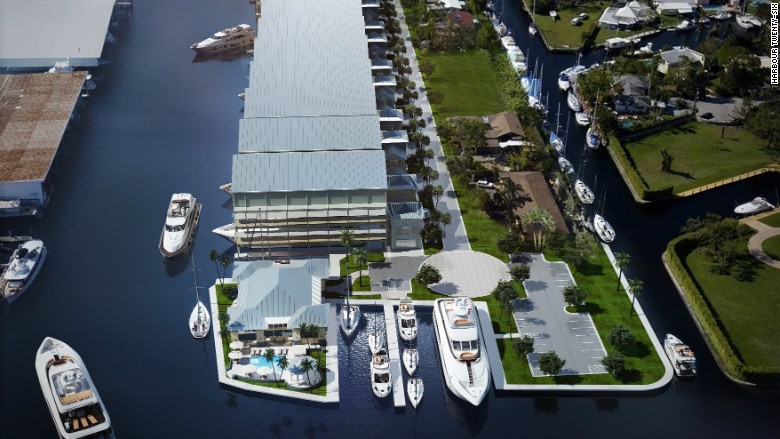 If you thought you paid a lot to park your car, try looking for a spot for a yacht.
As if the boats themselves weren't expensive enough, but Harbour Twenty-Six, a new "dockominium" in Fort Lauderdale, Florida, is charging up to $3 million for yacht parking spaces, according to Battle Plan Capital, the Alabama-based investment group behind the development.
The 26 fully covered, hurricane-rated boat slips each come with a two-story storage facility with an enclosed garage and additional car parking. The harbor, which is about five minutes from the Fort Lauderdale airport, is also slated to have a full club house on site, along with a pool, barbeque, entertainment and fitness centers and 24-hour security, in case owners are bored aboard their own yachts.
A release from Battle Plan Capital said the plans "aim to offer a home-base for the vessels and also particularly their crews."
Competition for the $3 million spots -- which measure 170 feet by 40 feet -- will be stiff, since only two such spaces exist. Smaller slips go for $1.8 million and $2.4 million.
Construction is set to begin in May and is scheduled to be finished in time for summer 2016. So far, eight of the 26 slips are sold.