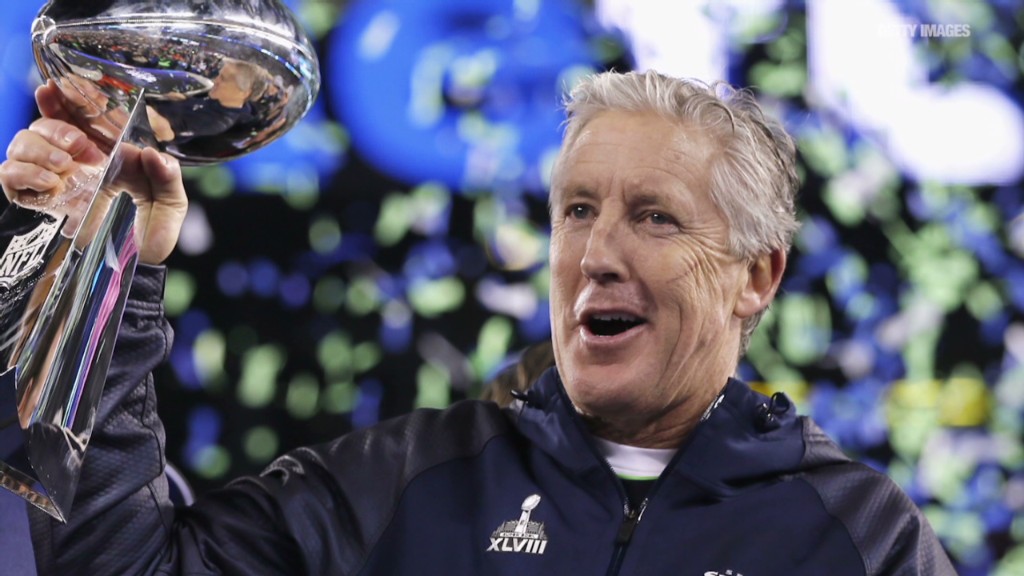 The National Football League is dropping its blackout rule for the 2015 season.
The rule prevents games from being broadcast in a team's home market if the tickets aren't sold out. It's been around since the 1950s, when NFL games were first televised.
Roughly one game out of ten was blacked out under the rule as recently as 2004, and in 1996 it was one out of three games.
But there were no games blacked out last season, according to the NFL, and only two games were blacked out during the 2013 season.
The league said that the clubs voted to suspend the rule, and that it will evaluate the impact of that after this upcoming season.
Related: NFL earns record profits
The rule was conceived back when the league depended on ticket sales rather than television rights as its major source of revenue. But the league's broadcast rights are now worth about about $5.1 billion a year, making the NFL the most profitable professional sports league. And its broadcasts dominate TV ratings.
Still, the league had been reluctant to drop the rule, especially as more fans prefer to watch games at home on big-screen TV's, rather than going to games in person.
Related: NFL gets billions in taxpayer subsidies
The rule did have loopholes. For instance, games could still be broadcast even if a team did not sell out their expensive luxury box or club seats. And advertisers sometimes buy blocks of unsold tickets to insure that a game is broadcast, even if the seats were empty.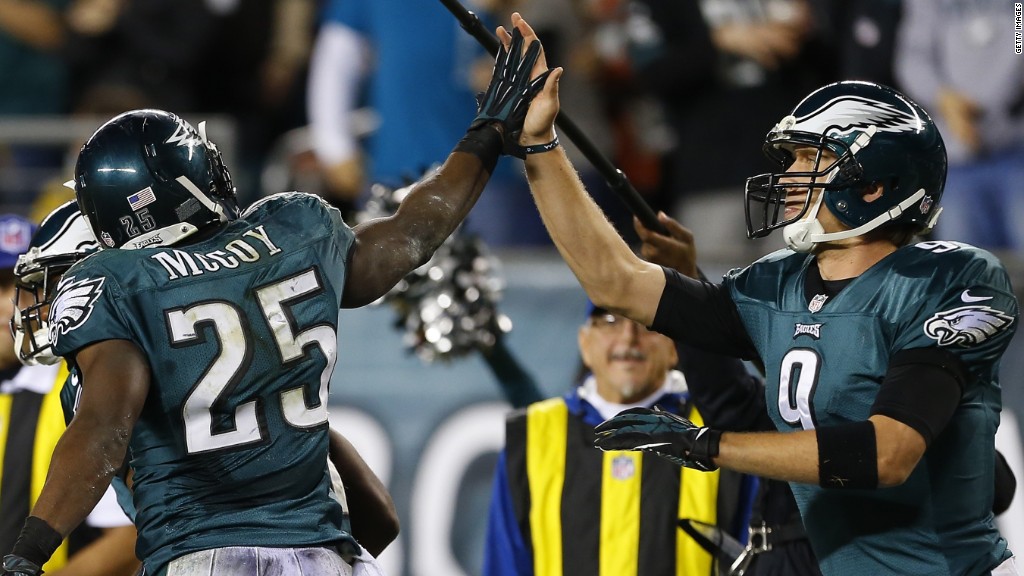 The rule was generally unpopular with fans who were angry that they couldn't watch the games on TV.
Last year the Federal Communications Commission repealed a rule that prohibited cable and satellite television operators from airing games that were blacked out on over-the-air broadcasts. But the NFL still has the power to enforce blackouts on cable, broadcast and streaming games.