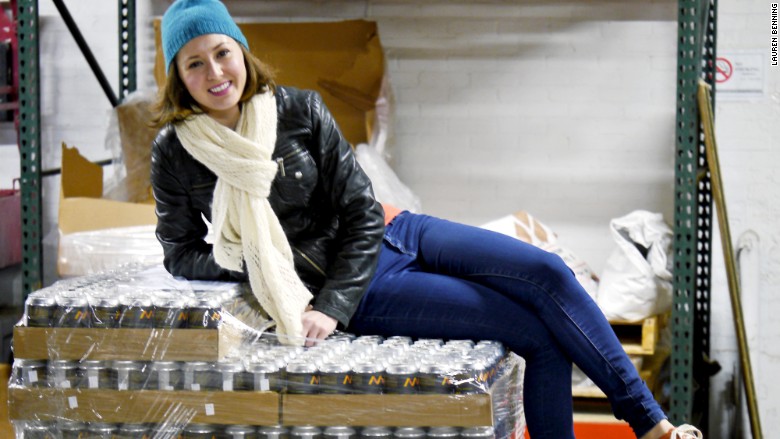 American Underground has a lofty goal -- to become the most diverse startup incubator by the end of 2016.
Why the rush?
"Great business ideas aren't getting the opportunity to come to market because the tech community of startups and investors lacks diversity," said Adam Klein, chief strategist with the Durham, N.C.-based accelerator.
So by the end of next year, American Underground wants women and minority-led firms to make up more than 50% of its startups. (Currently, it's 36% of the 225 startups.)
It's not just lip service. Klein pointed to a variety of initiatives started in 2013 to aggressively recruit more female entrepreneurs to its three campuses.
There's a nursing room at American Underground's main location in downtown Durham. Networking, mentoring and cocktail hour events are scheduled before 6 p.m.
"A lot of our women entrepreneurs are working moms," said Communications Director Ellie Gamache. "This gives them more flexibility to be with their families."
These efforts are working. The number of women in American Underground has jumped to 23% from 6% since 2013, said Klein.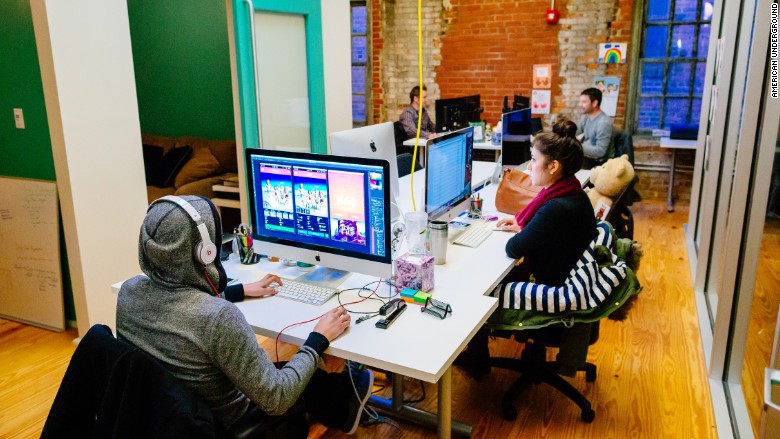 Related: From street child in China to Intel mentor
Entrepreneurs typically pay a fee to be part of the five-year-old American Underground, which offers co-working space, individual offices, and access to mentors, advisers and fundraising opportunities.
And starting last year, some female entrepreneurs also get access to an initiative called Soar Triangle. Backed by Google (GOOGL), the yearlong program offers tailor-made mentoring and investment opportunities for four female-led startups.
Tatiana Birgisson is one of the four. Birgisson, 25, came up with the idea for her startup Mati in her senior year at Duke University.
"I needed a healthy caffeinated drink, and there was nothing in the market that I liked," she said. So she created her own using black tea leaves, fruit and a pasta pot.
Six months later, she was selling 5 gallon kegs (priced at $55 each) filled with her Mati energy tea to offices in Raleigh, including American Undergound.
She graduated in 2012 and moved into American Underground that December.
Today, Mati is sold as a canned carbonated energy drink in 30 Whole Foods (WFM) stores across the southeast. Birgisson said the startup generated $100,000 in sales last year and is now profitable.
On April 2, she'll present Mati to 150 Silicon Valley investors. Birgisson credits the incubator with putting her in touch with the right people. "One goal of Soar is to prepare a startup to raise funds in 12 months," she said.
Related: Best cities for black entrepreneurs
It's not just women that American Underground wants to support.
Bernard Worthy moved into the American Underground space about two years ago and said the community was a huge plus.
"It's great to have other minority entrepreneurs here," said Worthy, whose app Feedstyle creates custom news for college students. "One of the first mentors I had was a senior executive at IBM who was African American who helped me hone my strategy."
Klein said the Research Triangle (as the area is known) is becoming a more competitive and diverse tech metro. American Underground is part of that story.
"The triangle is the next tier up after Silicon Valley, New York and Austin. But it can also become the most diverse," he said. "We have to reach deeper into our community to make that happen."