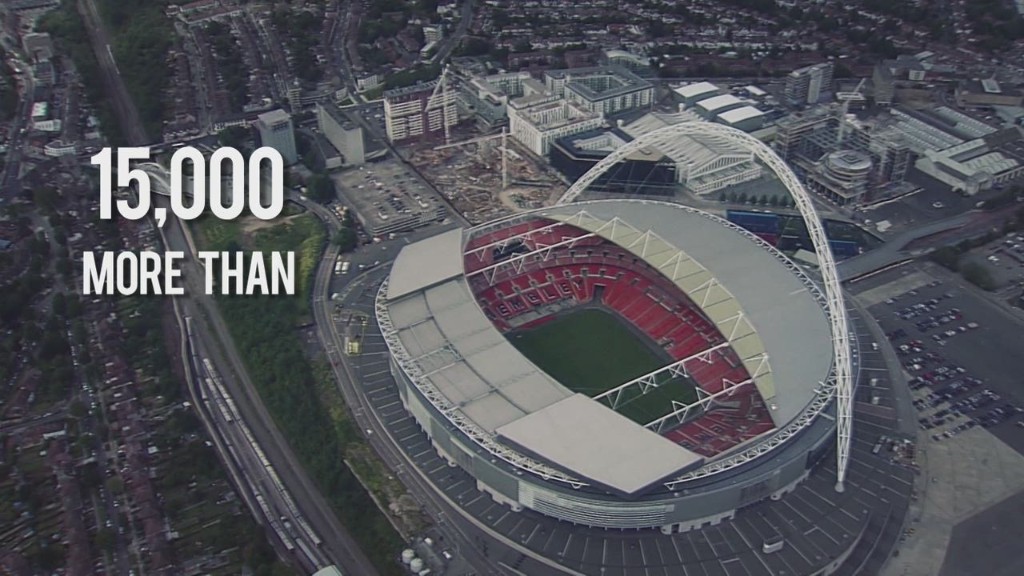 If you want to watch the Buffalo Bills play the Jacksonville Jaguars this fall, you're going to need a decent Internet connection.
For the first time in the NFL's history, the league will broadcast a live game online on Oct. 25. Unless you live in the Buffalo or Jacksonville areas, the only way to watch the game will be to stream it.
The NFL has yet to name the online service that will stream the Bills-Jaguars game, but one likely suitor is YouTube. Google (GOOGL) executives met with NFL Commissioner Roger Goodell in 2013 to discuss carrying live NFL games on YouTube, according to NFL spokesman Brian McCarthy.
This live stream is just an "experiment," McCarthy said. The NFL hasn't committed to any online streaming broadcasts other than this one game.
If the NFL is going to test something radical, it picked the right game. The Jaguars were one of the worst teams in the league last year, and the Bills haven't made the playoffs in 15 years -- the longest active streak in the league. The week 7 game will take place at London's Wembley Stadium and will be broadcast at 9:30 a.m. ET. Sports bars won't exactly be filled to capacity then, and ratings will likely be lower than the typical 1 p.m. and 4:30 p.m. Sunday games.
So far, the only distributors for national games had been television networks. But speculation has increased over the past couple years that a streaming service, such as Netflix (NFLX), YouTube, Hulu, Amazon (AMZN) or Apple (AAPL), could one day bid to broadcast a slate of games. As a growing (mostly young) population opts out of cable and satellite TV subscriptions, the NFL is undoubtedly looking for ways to reach that audience too.
If the streaming experiment is a success, it could eventually lead to a broader online deal.
The games most likely to be in play for a possible streaming license is Thursday Night Football. The NFL broadcasts eight Thursday night games a year on its own NFL Network, and CBS has the right to the other eight games. CBS' Thursday Night Football deal could be up soon: The network renewed its contract for the 2015 season, and the league has the option of renewing again in 2016.
Fox (FOXA) and CBS (CBS) have agreements to air Sunday games through 2022. NBC has the rights to Sunday night games while ESPN airs "Monday Night Football" and both of those deals are also tied up for the next seven seasons.
DirecTV (DTV) currently has the exclusive broadcast rights for a package that lets fans watch any NFL game they want on Sundays. That partnership was also recently extended through 2022 in a deal worth $12 billion over eight years -- an average of $1.5 billion per year.
But DirecTV could serve as a cautionary tale for streaming services looking to seek broadcasting rights: The satellite provider is likely losing money on its NFL deal. More than 2 million DirecTV customers subscribed to its NFL Sunday Ticket package last season, paying between $200 and $300. That means DirecTV pays the NFL at least double what it brings in from its subscribers.
Currently, professional baseball, hockey and basketball games are available on various streaming services. Disney's (DIS) Watch ESPN app also allows users to watch live tennis matches, golf tournaments and college football and basketball games.
But in the United States, the NFL is the crown jewel.