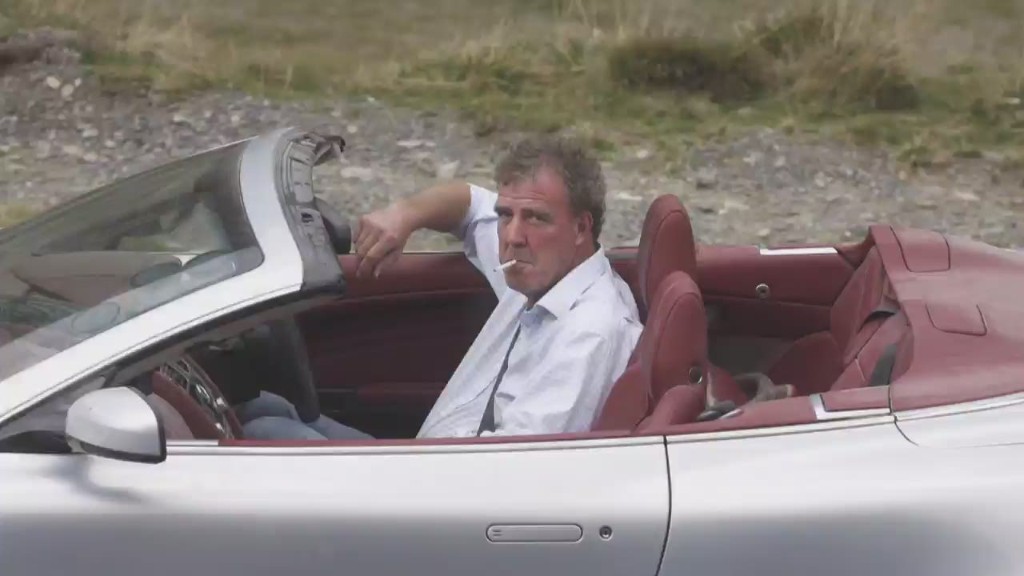 It took two weeks for the BBC to decide the fate of one its biggest stars. Now it has to figure out how to rescue one of its top money-spinning shows.
The BBC said Wednesday that it was sacking Jeremy Clarkson, the controversial presenter of the smash hit car show Top Gear, after a "physical altercation" that left his producer seeking treatment in a hospital emergency room.
Clarkson had been suspended earlier this month, and the show's 22nd series was taken off air with three episodes to run.
"The BBC must now look to renew Top Gear for 2016," said director general Tony Hall. "This will be a big challenge and there is no point in pretending otherwise."
Kim Shillinglaw, controller of two BBC channels, will look into how the BBC can release the last programs in the current series, Hall said.
Her first task will be to fill Clarkson's enormous shoes.
Several names have been touted in the British media as possible successors, including radio show host Chris Evans, former CNN presenter Piers Morgan and Jodie Kidd, a model, TV star and car enthusiast.
Whoever gets the job, they have a lot to live up to. Top Gear is one of the BBC's most popular shows and Clarkson has played a big part in driving its success.
Related: HBO will now stream on Apple devices
Here are 5 impressive facts about Top Gear:
1. Earnings winner: The program is one the BBC's most powerful global brands. British media estimate that Top Gear makes £150 million ($225.8 million) in revenue for the broadcaster's commercial arm BBC Worldwide.
2. Record breaker: The motoring show is the most widely watched factual television program in the world, according to the Guinness Book of World Records.
3. Global footprint: Top Gear plays in 214 territories worldwide and has an estimated global audience of 350 million. It set viewer records for an unscripted series on BBC America in 2013, while also delivering the highest ever ratings for global channel BBC Knowledge.
4. Clarkson fans: A petition to reinstate the embattled star attracted more than one million supporters. Clarkson is divisive but plenty out there love him - the celebrity has 4.57 million followers on Twitter (TWTR). The show itself has more than 24 million fans on Facebook (FB).
5. Media offshoots: While changing viewing habits shift audiences toward video-on-demand services across the BBC, sales of Top Gear DVDs still managed to impress. Top Gear: The Perfect Road Trip was the U.K.'s best-selling TV DVD of 2013. And the BBC Top Gear magazine is the number one U.K. motoring title.