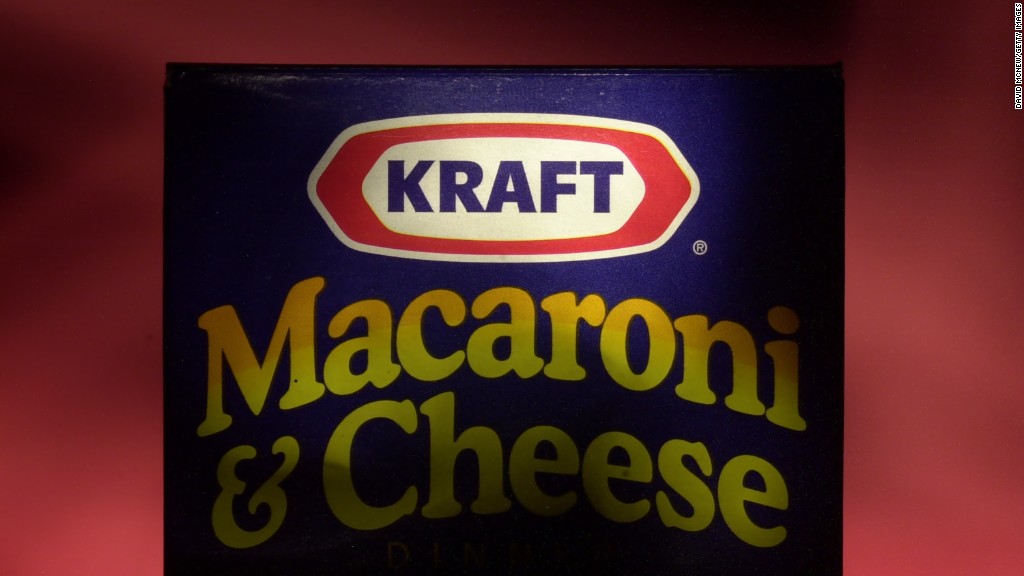 It begins with Kraft Macaroni & Cheese and Heinz Ketchup. But the massive food merger announced Wednesday goes far beyond that.
It also brings together Kraft, the maker of such iconic brands as Kool-Aid, Oscar Mayer meats and Cool Whip, along with Heinz, whose brands include Ore-Ida potatoes, Lea & Perrins marinades and Worcestershire sauces and Bagel Bites snacks.
And of course there's always room for Jello, another iconic Kraft brand.
Here's the list of brands from the two companies: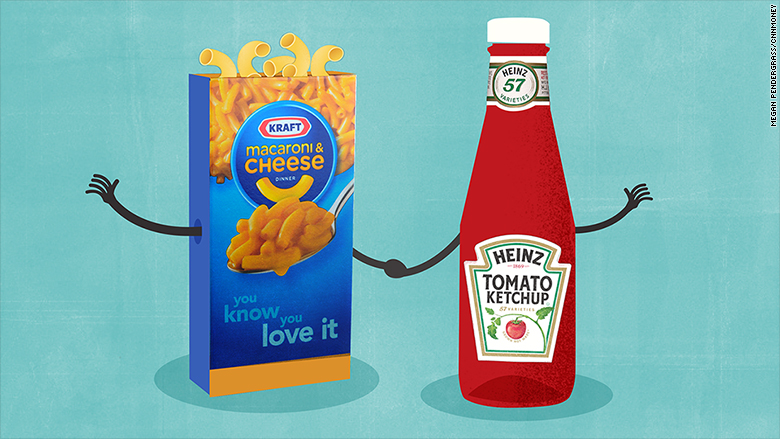 KRAFT BRANDS
A1
Athenos
Breakstone's
Capri-Sun
CheezWhiz
Claussen
Cool Whip
Country Time Lemonade
Cracker Barrel
Crystal Light
Gevalia Kaffe
Jello-O
Jet-Puffed Marshmallows
Kool-Aid
Kraft Dressing
Kraft Macaroni & Cheese
Kraft Mayo
Kraft Natural Cheese
Kraft Singles
Lunchables
Maxwell House
MiO
Miracle Whip
Oscar Mayer
Philadelphia Cream Cheese
Planters
Polly-O
Stove Top
Tossimo
Velveeta
HEINZ BRANDS
Bagel Bites
Chef Francisco
Classico
Heinz
Jack Daniel's Sauces
Lea & Perrins
Mr. Yoshida's
Nancy's
Ore-Ida
Poppers
Smart Ones
TGI Friday's snacks
Wyler's