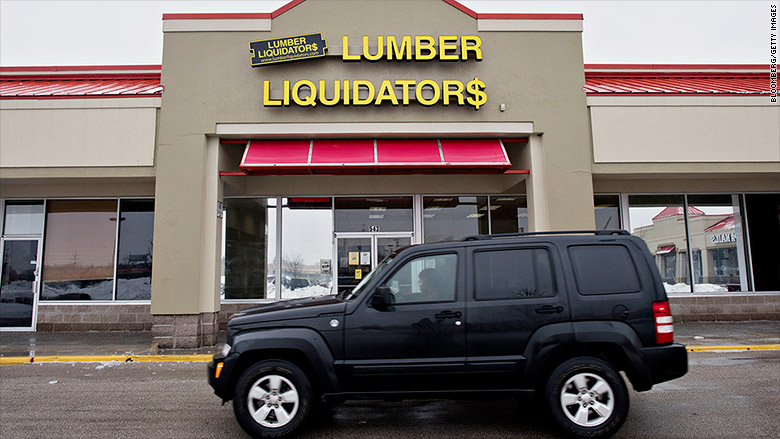 Federal safety investigators are investigating whether Lumber Liquidators' flooring has dangerous levels of the cancer-causing chemical formaldehyde.
The Consumer Product Safety Commission announced the probe Wednesday and said if it found a safety problem it would seek to have the company recall the laminated flooring it imports from China.
The investigation began soon after a March 1 report on CBS' "60 Minutes" by CNN anchor Anderson Cooper. "60 Minutes" said that tests of Chinese-made laminate sold by Lumber Liquidators (LL) exceeded standards for safe levels of formaldehyde set by California, the only state that has such guidelines.
The American-made flooring sold by the company was found to be safe, according to the CBS report. It said hundreds of thousands of homes nationwide had the Chinese-made flooring from Lumber Liquidators installed
Lumber Liquidators has insisted that its product is safe and that it will continue to sell the Chinese-made product. It said Wednesday that is cooperating with the CPSC probe.
"We have been in direct communication with CPSC staff over the past several weeks and expect them to review our products using sound science and test methods that evaluate finished flooring as used in consumers' homes," said the company.