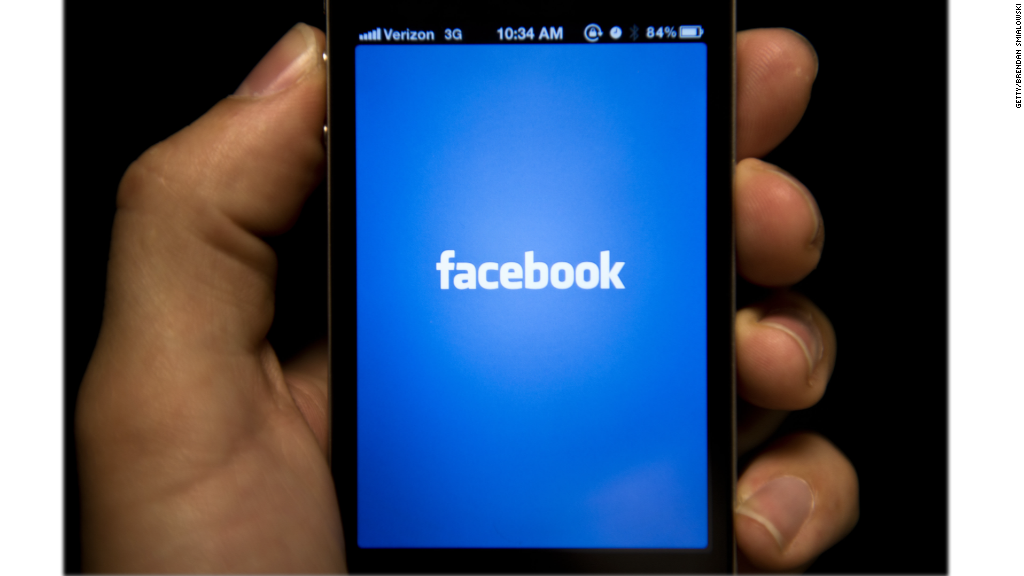 Facebook wants to help you relive the past.
The social network unveiled a new feature this week that resurfaces old photos, status updates and other things users posted on Facebook (FB).
Facebook calls the service "On This Day" because it shows what users posted on a given day one, or two or any number of years ago.
For example, if you posted pictures of your family vacation on this day in 2014, Facebook will send you an alert reminding you of how much fun you had -- or not.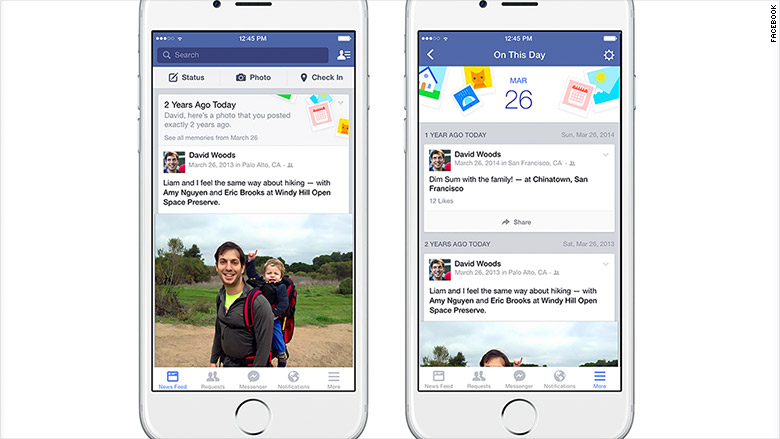 Users must subscribe to the service. Some of the blasts from the past will appear in your news feed, and you can go to facebook.com/onthisday to see all of your historical posts from that day. Those posts won't be public, unless you share them.
Related: Don't believe this Facebook hoax!
This is not the first time Facebook has experimented with ways to bring back old memories, with mixed results.
Facebook has come under fire for its annual Year In Review feature, a kind of digital scrapbook of the content a user posted on the network in the past year.
Some users have complained that the feature reminds them of painful experiences by showing them pictures of former significant others or loved ones that have passed away.
Facebook is not the only company that wants to dig up the past.
Timehop is an app that scrolls through all of the major social networks, including Facebook, Twitter (TWTR), Instagram and others, and resurfaces old posts.