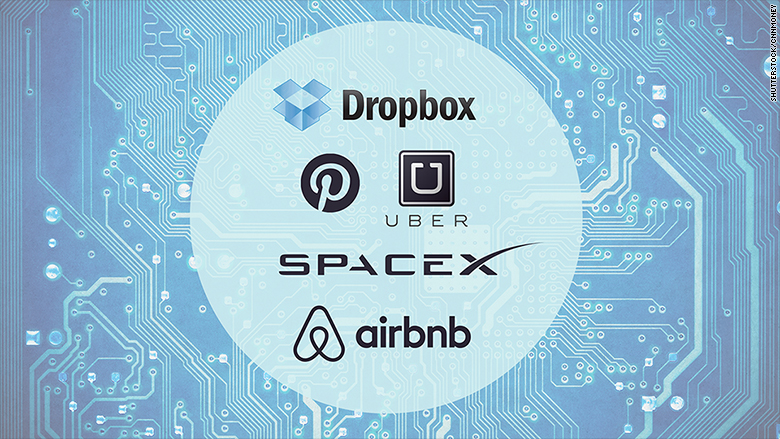 Think the tech bubble is going to burst? Then put your money where your mouth is.
As early-stage startups capture millions within months of launching and receive sky-high valuations despite little to no revenue, those in tech have been sounding warning bells.
But Sam Altman, president of elite Silicon Valley accelerator Y Combinator, says he doesn't subscribe to this belief.
In a blog post, Altman acknowledges that yes, there have been some unreasonable early-stage valuations, but those are insignificant compared to the larger market.
"It's a small amount of capital and still nothing I would call a 'bubble,'" he wrote. He admits that he's "pretty paranoid" about bubbles -- yet he feels very hopeful about the future of tech.
And he's willing to bet on it.
He makes three bets on the future of tech five years from now.
He selects 6 "unicorns" (companies valued at over $1 billion): Uber, Palantir, Airbnb, Dropbox, Pinterest, and SpaceX. He predicts that they'll be worth over $200 billion by January 1, 2020. That's double what they're worth today, according to Altman.
He names nine mid-level Y Combinator startups -- including payments startup Stripe and bitcoin exchange firm Coinbase -- that will be worth a combined $27 billion (up from less than $9 billion currently).
He says Y Combinator's current batch of 114 startups ("currently worth something that rounds down to $0") will be worth $3 billion by 2020.
He encourages a venture capitalist to take the other side of his bet. The wager? A $100,000 donation to charity.