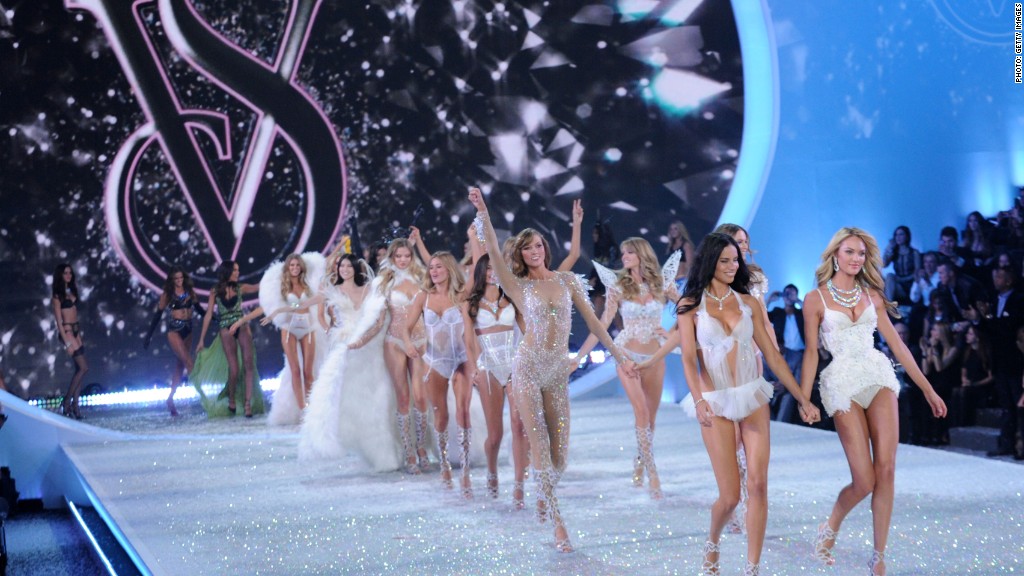 You've probably never heard of Les Wexner.
Say the name to Gen X-ers and baby boomers and they might think of Les Nessman from the TV sitcom "WKRP in Cincinnati." (Google it, millennials. The first season is on Hulu.)
Les Wexner is real though. And he lives in Ohio. He rarely does interviews. But the 77-year old founder and CEO of Columbus-based Victoria's Secret owner L Brands (LB) is worth $7.6 billion, according to Forbes.
That makes him the richest person in the Buckeye State. LeBron James has a way to go before he can claim that title.
But Wexner -- like King James -- remains at the top of his game. Shares of L Brands are near their all-time high.
Earnings rose 15% last year and hit a record in the process.
Victoria's Secret is obviously a huge part of the company's success. Sales rose nearly 5% in 2014.
Related: Bra boom: Why Wall Street love Victoria's Secret
And the brand is a pop culture phenomenon. Fashion shows featuring "angel" models wearing little more than bras and panties tend to attract attention. Who knew?
Still, L Brands is more than just Victoria's Secret. The company's Bath & Body Works stores are growing more rapidly.
Revenues at that division were up 7% last year and now account for nearly 30% of the overall sales at L Brands. (My mom constantly refers to these stores as Bath Body & Beyond. Does anyone else mix them up? I wonder if Wexner has ever thought to acquire BBBY (BBBY).)
L Brands shares surged 42% in 2014 thanks to the strong results. It's a big reason why Wexner made my list of top CEOs last year.
And the stock is up another 9% this year as sales continue to head higher.
Related: The best CEOs of 2014: Wexner was the best founder
Wexner, who founded the company with one store called The Limited in a Columbus mall in 1963, has much of his wealth tied up in the company's shares. He owns a more than 15% stake in the firm and that is currently worth about $4.2 billion.
How has he stayed on top? By never being complacent and always adapting to new trends.
The company has morphed a lot in the past 52 years. It was known as Limited Brands up until 2013. The company sold off The Limited in 2007. It's now owned by private equity firm Sun Capital Partners.
L Brands sold Express to another PE firm -- Golden Gate Capital Partners -- in 2007. Express is once again a public company. L Brands also owned (and subsequently sold) Lane Bryant, Lerner (now part of New York & Co. (NWY)) and Galyans, a sporting goods retailer that wound up merging with Dick's (DKS).
The company even once owned Abercrombie & Fitch (ANF). L Brands bought it in 1988 and spun it off in 1996.
Wexner must be tickled PINK (a franchise that's part of the current L Brands portfolio) that he's no longer involved with the struggling teen retailer.
But clearly the best thing that Wexner ever did was to acquire Victoria's Secret, which now operates more than 1,000 stores and generated more than $7.2 billion in sales last year.
When Wexner bought the six Victoria's Secret stores and catalog in 1982 (coincidentally the last year "WKRP" was on the air) he paid a mere $1 million for it. Not billion. Million.