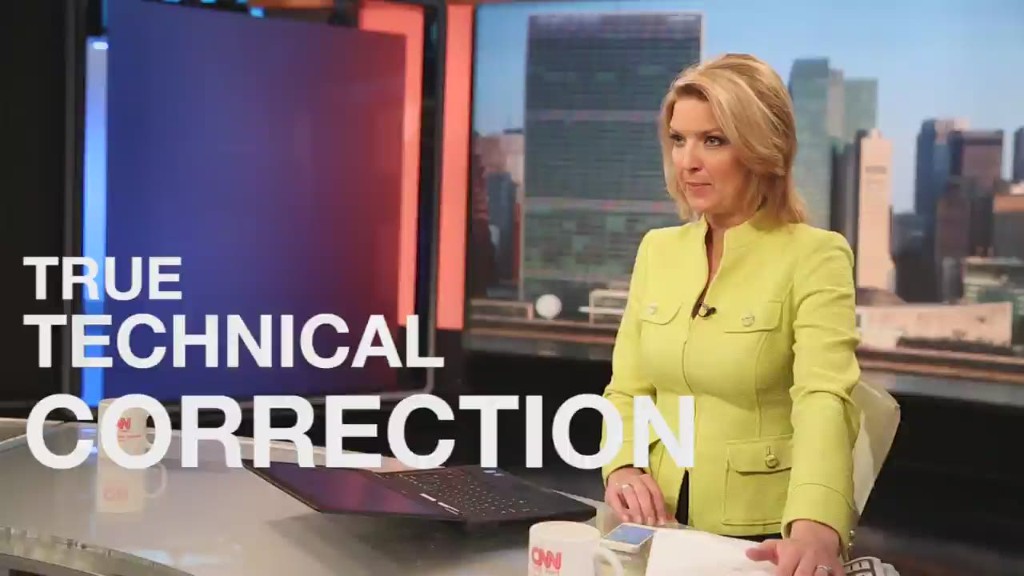 Oh boy! This is going to be a big day.
Stock markets are falling, oil prices are surging and Saudi Arabia is launching airstrikes in neighboring Yemen.
Here are the four things you need to know before the opening bell rings in New York:
1. Saudi Arabia acts, markets react: The world's biggest and most powerful oil producing nation -- Saudi Arabia -- has launched airstrikes in neighboring Yemen, where rebels have intensified a violent campaign against the government. Saudi Arabia says it has the support of nine mostly Arab countries.
Traders reacted by swiftly bidding up the price of crude oil futures by about 5%. A barrel is now trading for roughly $51.50.
U.S. stock futures are continuing their drop from Wednesday. Each major U.S. index is down by about 1% premarket.
European markets are all declining by about 1% to 2% in early trading.
Most Asian markets closed with losses.
2. Stock market movers -- Airlines, SanDisk, Schlumberger: Shares in Delta (DAL) and American Airlines (AAL) are both declining premarket by about 4%. Lufthansa (DLAKY) shares continued to decline in the wake of Tuesday's Germanwings crash in the French Alps.
Shares in SanDisk (SNDK) are taking a major hit -- down by about 14% premarket -- after the technology company warned it will bring in lower-than-expected revenue in the first quarter.
Shares in oil field services firm Schlumberger (SLB) are rising by about 1% premarket. This comes after the U.S. Department of Justice said a Schlumberger subsidiary has been fined $233 million for violating U.S. sanctions against Iran and Sudan.
3. Earnings and economics: Apparel retailer Lululemon (LULU) and consulting firm Accenture (ACN) are reporting quarterly results ahead of the open.
Gamestop (GME) will report after the close.
The U.S. government will post data on jobless claims at 8:30 a.m. ET.
4. Wednesday market recap: Markets took a tumble Wednesday. The Dow Jones industrial average lost 292 points, while the S&P 500 fell 1.5% and the Nasdaq plunged 2.4%, its biggest drop in nearly a year.