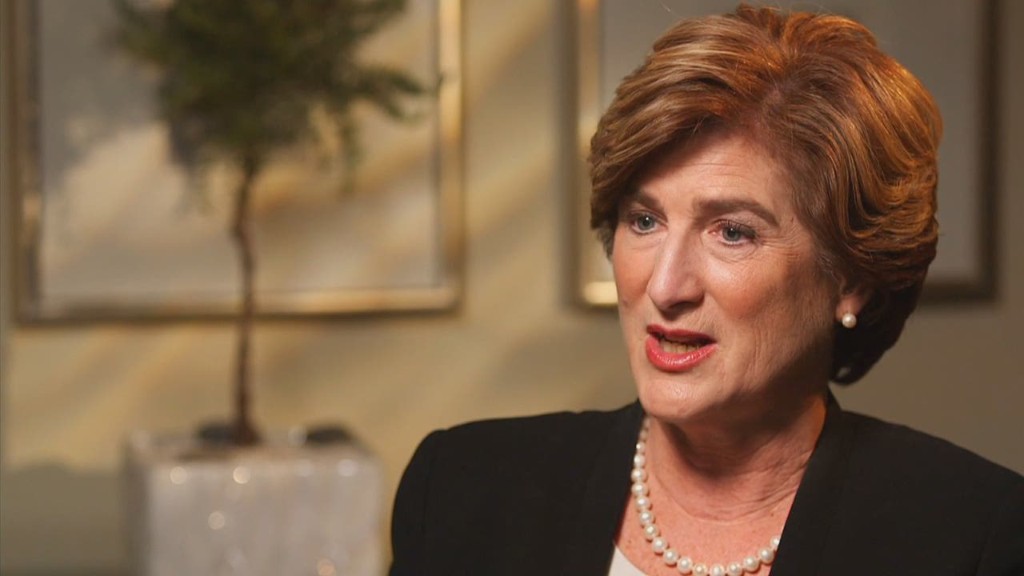 Two sisters from New Jersey weren't scared to take a sledgehammer to the glass ceiling in the business world
Growing up in the 1960s, their dad believed someday the world would open up for women -- and he wanted them to be ready for that.
Boy were they ready.
After climbing the corporate ladder at Procter & Gamble (PG), Denise Morrison became CEO of Campbell Soup in August 2011. By that point her younger sister Maggie Wilderotter was already a pro at running a big business. She was hired as CEO of Frontier Communications (FTR) back in 2006.
That means that while there are only 24 women running S&P 500 companies, two of them come from the same Long Branch, N.J. family.
Clearly, their parents played a huge role in their success.
"They taught us we can be anything we want to be and encouraged us to dream big," Morrison told CNNMoney.
See for yourself: How many women are in the C-suite?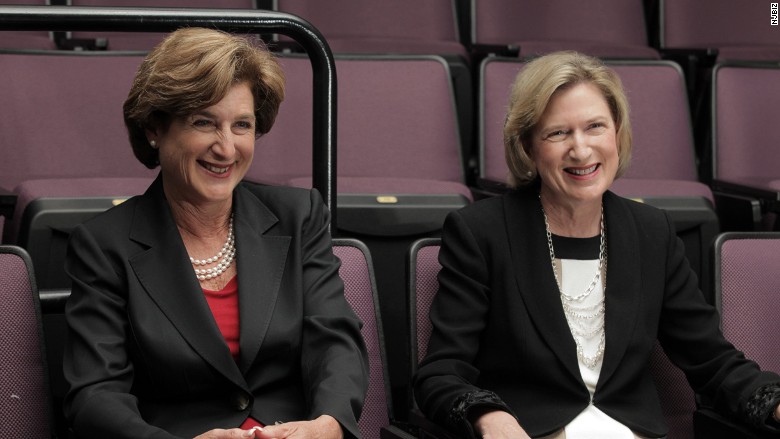 Learning how to lead: Their father, who worked as an executive at Bell Systems and AT&T (T), took them to the office before it was fashionable to bring your daughter to work. He also brought them to the library each Saturday and assigned them book reports.
Their mother was a stay-at-home mom who later worked in real estate.
"My mother taught us that ambition is part of femininity and really taught us to have substance but also style," said Morrison, who is 13 months older than her sister Maggie.
They took different paths to the C-Suite and work in vastly different industries, but today the two gals from Jersey run companies generating a combined $13 billion in revenue and employing 37,000 people.
"While my sister decided when she was born she wanted to be a CEO, that was never in my DNA," Wilderotter told CNNMoney.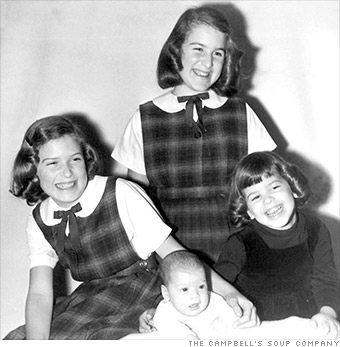 Related: Think there aren't enough female CEOs? The pipeline isn't much better
Shopping discount: Wilderotter jumped into the world of finance right out of college, serving in human resources in a field that had very few women back in the 1970s. She eventually switched over to sales in the tech world. By 28, she landed on the first of many boards of directors and had experience as a regional manager.
Running a money-making division for the company was huge and helped Wilderotter build a track record of her own. It's something both sisters recommend for women eager to climb today's corporate ladder.
"A lot of women who stay in staff positions never get that opportunity to run things from an end-to-end perspective," Wilderotter said.
Wilderotter has helped transform Frontier into a regional telecom player by negotiating mega deals worth billions of dollars -- often with her male counterparts. Earlier this year she purchased $10.5 billion of landline and broadband properties from Verizon (VZ) in a transaction that will double the size of Frontier.
"When I buy properties, it's designer discount: Great properties at a good price," Wilderotter said.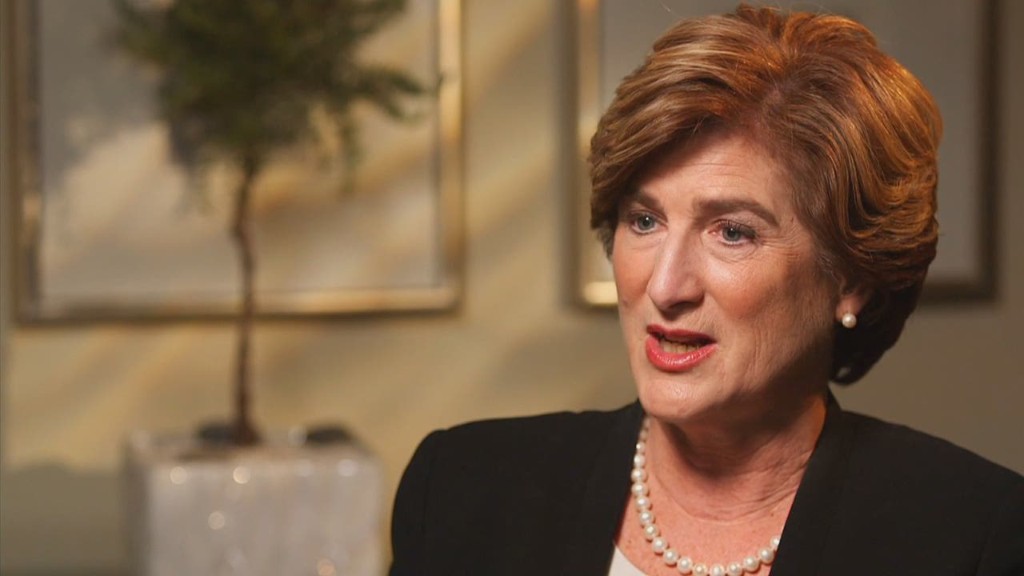 Related: What's next for AT&T? Apple pushed it out of the Dow
Work-life balance is a myth: Morrison started her career in sales with Procter & Gamble (PG) and moved through the giant company in a fashion that allowed her to garner different experiences. She ran brands, worked in a plant to get a feel for the supply chain and wasn't shy about raising her hand for extra assignments.
The secret to the success of both sisters may be their willingness to dispel the myth that women must strive for a perfect work-life balance.
"We live in a world where we're working all the time. You're never going to achieve balance," Wilderotter told CNNMoney. "You have to be honest about that, not just with yourself but with the people you love."
Morrison, who has two children, believes it's better to think of it as an integration of the priorities in your home life with the priorities in your career.
"Work-life balance implies perfect equilibrium. We all know that doesn't exist and may in some cases present a false expectation," she said.
Nearly three decades ago, Wilderotter and her husband decided he would take the lead in raising their two children while she focused on advancing her career. This allowed him to open his own winery and vineyard.
"My husband has a very strong sense of self-confidence. I am very blessed," Wilderotter said.
Related: Germany's new 30% rule for women on boards
Finding tomorrow's leaders: Both sisters believe companies need to do more to attract and retain talented women who can one day be considered for the top job.
But Morrison said the onus is also on women to build relationships, find sponsors who will fight for them and create the track records that can pave the way to the C-Suite.
"Women need to think about where they've been, where they are, where they're going and how they're going to get there," Morrison said.
After next month, there will only be 23 female CEOs in the S&P 500 because Wilderotter is passing the baton to her lieutenant, Dan McCarthy.
She admits the transition to executive chairwoman is "bittersweet," but Wilderotter can sleep well knowing she's built a pipeline of female leaders at Frontier that most boards can only dream of. More than half of its executives are women.
"While we're climbing the ladder with one hand, we need to have another hand to pull women along from behind. I do that every day," Wilderotter said.