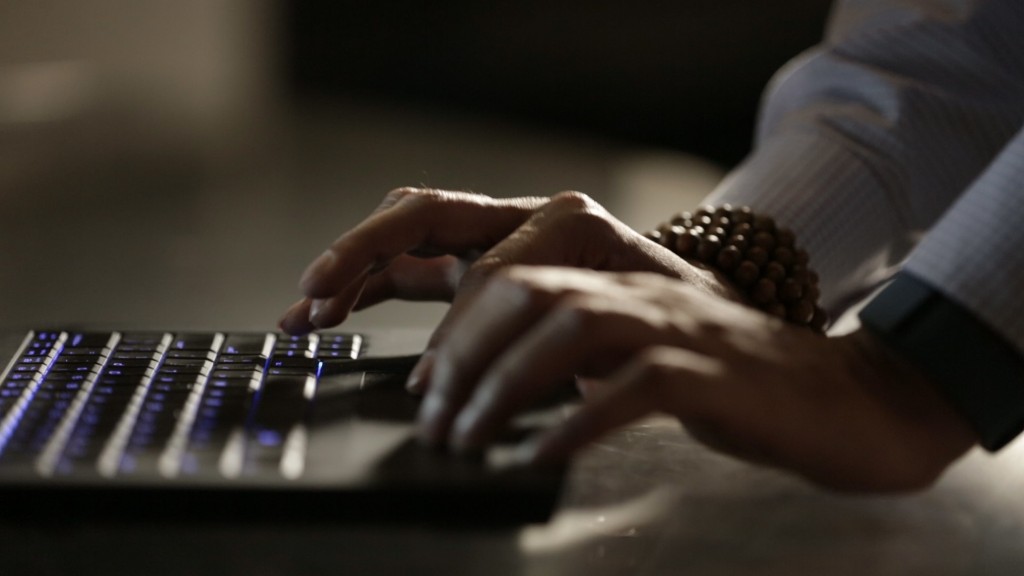 What if suicide bombings could be thwarted days in advance?
Startup PredictifyMe is using data to do just that.
"[We] have the largest data set on earth when it comes to suicide bombings," said Dr. Zeeshan-ul-Hassan Usmani, Predictifyme's co-founder and chief data scientist.
This inspired the analytics company to partner with the United Nations in an initiative to use the data and protect schools in Pakistan, Nigeria and Lebanon against bombing attacks.
"Parents in these countries are afraid to send their children to school," said Rob Burns, PredictifyMe CEO and co-founder. "We're sitting here with technology that's easy to deploy and can help predict an attack and secure schools against it."
Terror attacks on schools are at the highest level in 40 years, with more than 10,000 attacks in the last five years, according to the UN.
PredictifyMe's technology not only predicts when a bombing will occur, it can also help schools prepare for an attack.
"This is what we're going to give the United Nations," said Usmani. "What schools, what is the threat level on schools on a particular date and day of the week. [The schools] will talk to the authorities to come up with their own plans."
Related:These tiny robots have superhuman strength
It's a two-step process, driven by the startup's software "Soothsayer" and "SecureSim."
Soothsayer's algorithm analyzes 200 indicators to predict the likelihood of a suicide bombing attack, said Usmani.
This includes weather, sporting events, major holidays, attacks in nearby countries, visits by international dignitaries and the emergence of a blasphemous video on YouTube or Facebook (FB).
Usmani said the software is able to predict an attack within three days with 72% accuracy.
Related: 5 startups that are reimagining the world
SecureSim models and simulates explosions, taking into account physical and environmental properties and the type of explosives and shrapnel.
It assesses a facility's vulnerability to an explosion and determines the level of impact and injuries. It can also suggest preemptive safety measures. For instance, Usmani said the software showed that having a school's main entrance 20 feet from the classrooms can reduce the casualty count by one-third.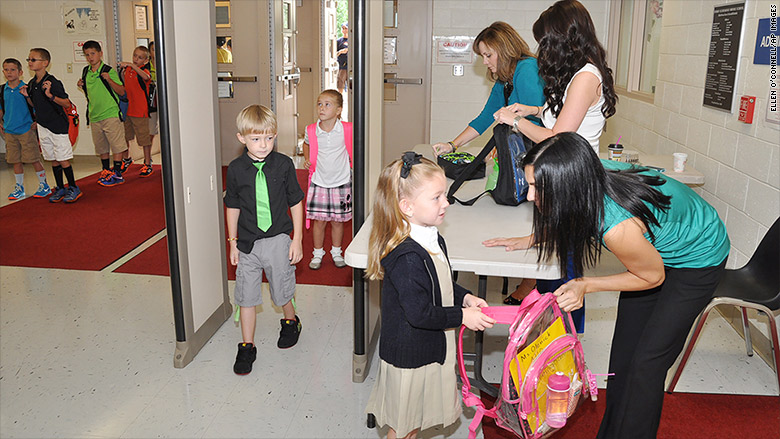 Burns and Usmani met in the U.S. in 2012 when both were selected for the Eisenhower Fellowship, which picks outstanding mid-career executives for a seven-week program.
"We were both working on addressing social issues in our cultures," said Burns, who was studying at-risk youth in the United States. Usmani was focused on bombings in Pakistan and whether technology could save lives and minimize injuries.
After the program, Usmani returned to Pakistan and launched GoFig Solutions, which worked to predict bombings in Pakistan.
The two men stayed in touch and in 2014 launched Raleigh-based PredictifyMe (acquring Go-Fig and its technology). Their new company would not only focus on predictive security but on software with wider commercial applications.
Related: American Underground wants to be the most diverse startup hub
For now, PredictyMe's security technology is only being used overseas. But could it one day be used to predict school shootings in the U.S.?
"We would need to adapt the software to look at non-explosion events [like shootings] but are currently looking at that augmentation," said Burns. "That would be a longer-term plan."
In Pakistan, the startup is donating its software to 1,000 schools in the initial pilot.
"That's phase one," said Burns. "For phase two, we want to target 200,000 schools in Pakistan. After that, we want to help protect schools in other countries."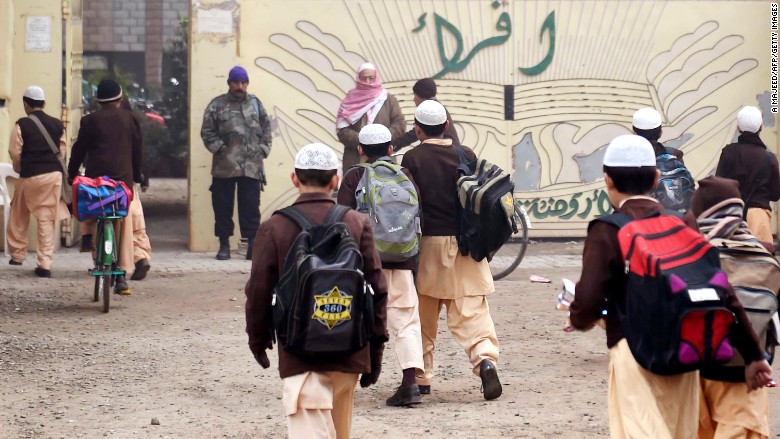 --This story was originally published on March 28, 2015.