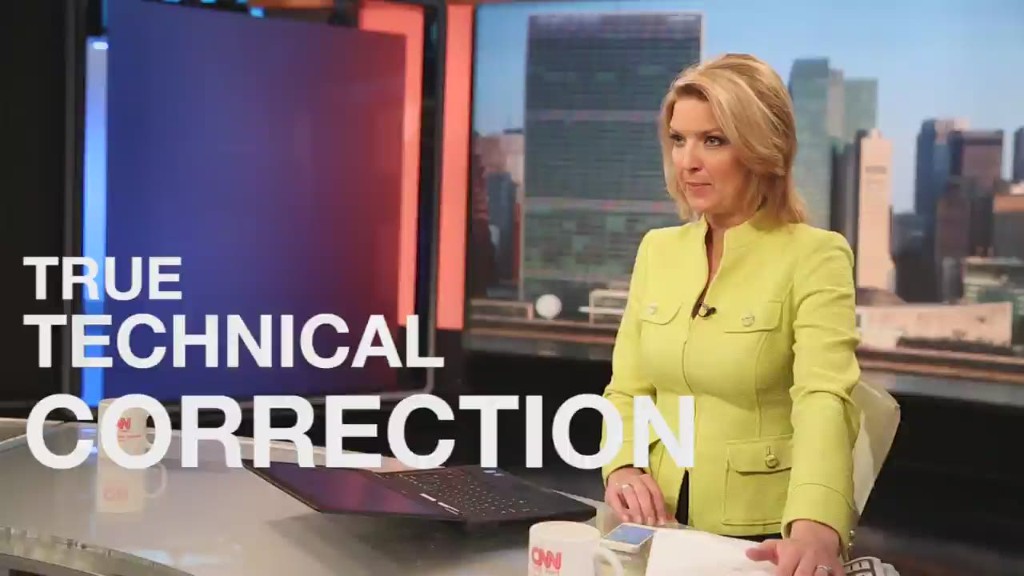 Wall Street may be stressing out, but that can create a window of opportunity for investors.
The stock market often takes a breather in the weeks leading up to earnings season, which kicks off April 8 with Alcoa (AA). Investors have anxieties until they start seeing the actual numbers.
Nervousness has mounted this week as investors brace for what could be the first year-over-year decline in profits since 2012 and worry about how expensive stocks have gotten.
But Goldman Sachs (GS) says now is the time to pounce, especially on American stocks laser-focused on returning cash to shareholders through buybacks and dividends.
"Buyback window closure is a window of opportunity for investors," Amanda Sneider, vice president of U.S. portfolio strategy at Goldman Sachs, wrote in a note to clients She's referring to the "blackout" period happening now where companies pause their share buyback programs ahead of earnings.
"Investors should view any market pressure as a buying opportunity," she wrote.
Related: 11 stocks hedge funds and mutual funds love now
Focus on the cash: The investment bank is urging investors to buy its total cash return basket of 50 U.S. stocks like Apple (AAPL), CVS (CVS), DirecTV (DTV) and FedEx (FDX) that have fat dividends and lucrative repurchase plans.
Dividends and buybacks are known as shareholder-friendly moves because they essentially reward investors for doing nothing other than simply holding onto the shares.
With companies sitting on more cash than ever before, it seems reasonable to bet more of these moves will be unveiled this earnings season. Goldman expects buybacks to increase 18% to $604 billion and dividends to grow 7% this year.
Related: American cash is flooding into European stocks
Despite recent turbulence, Goldman's crystal ball is still forecasting the S&P 500 will rise to 2,150 by midyear (it's currently around 2,060). That means it would have to bounce about 4% from current levels. But not all stocks will enjoy the same rally.
"We believe stocks with high total cash returns will outperform as S&P 500 firms grow buybacks and dividends," Sneider wrote.
The stocks in Goldman's total cash return basket offer double the cash yield of the median S&P stock and are an average of 13% cheaper.
Here are 19 selected stocks in Goldman's total cash return basket:
1. Abbott Labs (ABT)
2. Anthem (ANTM)
3. Apple (AAPL)
4. CBS (CBS)
5. Cigna (CI)
6. CVS (CVS)
7. DirecTv (DTV)
8. Express Scripts (ESRX)
9. FedEx (FDX)
10. Halliburton (HAL)
11. Illinois Tool Works (ITW)
12. Kroger (KR)
13. LyondellBasell (LYB)
14. Mondelez (MDLZ)
15. Northrop Grumman (NOC)
16. Pfizer (PFE)
17. Phillips 66 (PSX)
18. Time Warner (TWX) (owner of CNNMoney)
19. Travelers (TRV)