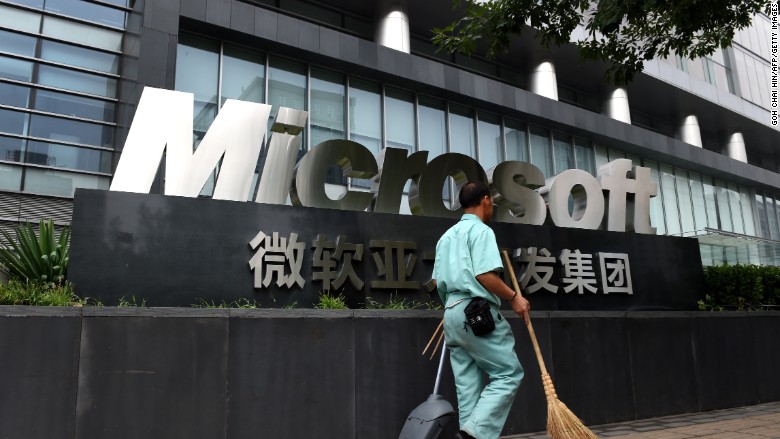 China is ordering local governments to roll back tax breaks promised to foreign businesses.
Chinese cities have been offering incentives such as lower land prices and tax breaks in recent years to attract foreign investment. It worked: $120 billion poured into China in 2014, and giant multinational firms such as Starbucks (SBUX) and Intel (INTC) have set up shop over the years.
Now Beijing is ordering municipalities to kill these incentives in a bid to rein in local government spending and control the country's burgeoning debt.
The central government "is aware that local debt has been accumulating, so they are worried about that ... [and] they want to make sure that national assets are being used in the best way," said Kenneth Jarrett, president of the American Chamber of Commerce in Shanghai.
The move is most likely to hit manufacturing. Less developed cities that need to work harder than big urban hubs to attract foreign investment could lose out the most, Jarrett said.
Foreign companies say China is becoming a trickier place to do business. An annual survey of about 500 companies found that 47% say they feel they're less welcome in China than they were a year ago, up from 44%, according to the American Chamber of Commerce in China.
In recent years, China has investigated and fined companies across a range of industries for alleged price-fixing, failing to deal properly with consumer complaints, and more. Major firms such as Qualcomm (QCOM) and Microsoft (MSFT) have been hit by antitrust probes.
Big drug companies, such as GlaxoSmithKline (GLAXF), have been targeted for bribery and corruption. In one case, a GSK executive was deported from China.
All this serves as a "reminder that China has always been a challenging environment, and it's not for the timid," Jarrett said. "It's also a very substantial economy, so that makes it very attractive."