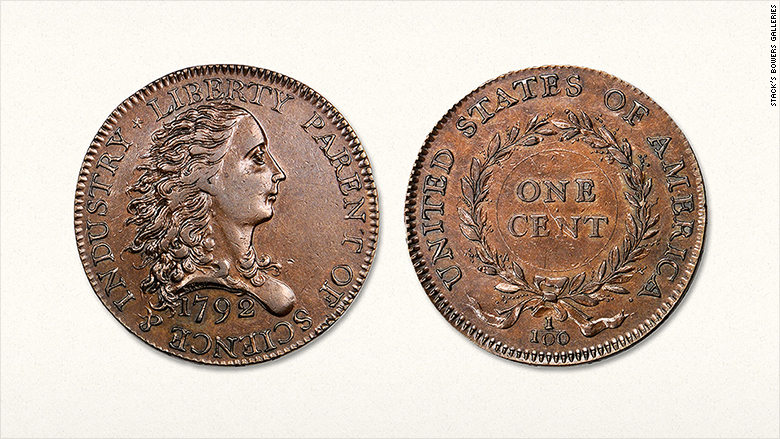 The first U.S. penny is 223 years old, and is also worth a lot more than one cent.
It sold for nearly $1.2 million Thursday night at an auction in Baltimore.
The coin, known as the "Birch Cent," was made in 1792, months after the one-cent denomination was first authorized by Congress, according to the auction house Stack's Bowers Galleries.
It was made in a trial run for the penny, and depicts Lady Liberty. Thomas Jefferson and George Washington discussed the design in letters dated August 1792, before it was presented to Congress as an option for the new coin.
Today, there are only 10 of these coins in existence, as far as collectors know. But it's possible that more were made at the time, according to Stack's Bowers.
Related: It's time to put a woman on the $20 bill
This penny had not been sold at auction since 1959. Stack's Bowers declined to release the winning bidder's name.
Another coin, an 1861 half-dollar made by the Confederate States of America, sold for $646,250 at Thursday's auction.