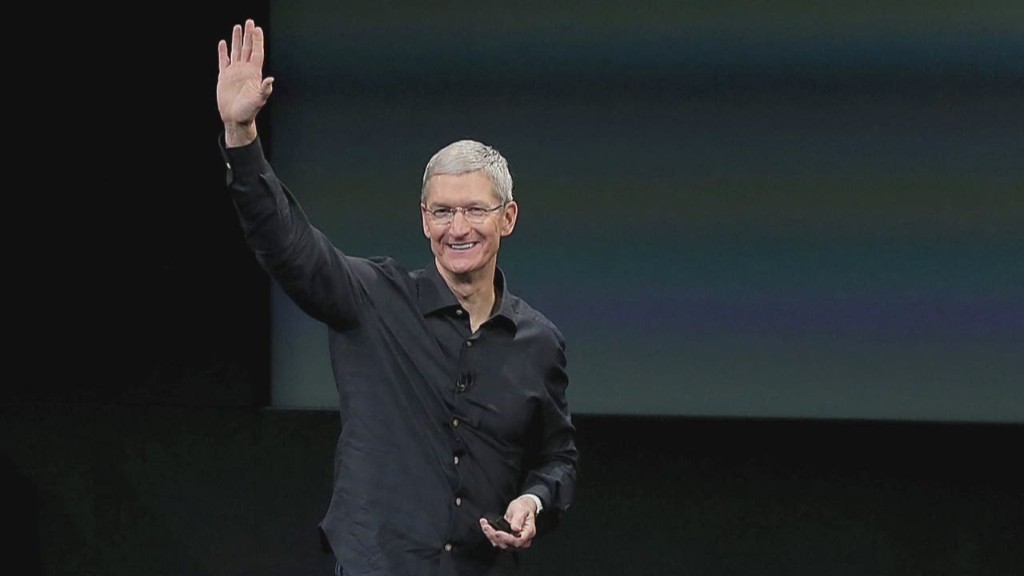 Apple CEO Tim Cook has spoken out against anti-LGBT legislation in the U.S., saying the new laws are "very dangerous" and contrary to America's founding principles.​
Cook, who came out as gay last year, said laws enacted in Arkansas and Indiana are discriminatory, and seek to legitimize injustice under the veil of religious liberty.
"On behalf of Apple, I'm standing up to oppose this new wave of legislation," Cook wrote in an opinion piece published in the Washington Post. "These bills under consideration truly will hurt jobs, growth and the economic vibrancy of parts of the country where a 21st-century economy was once welcomed with open arms."
Cook made his opposition to the laws clear last week, when he said in a series of tweets that Apple is "open for everyone" and will strive to treat every customer in the same way.
But Cook's comments in the Washington Post provide a much fuller accounting of his views, including a warning that America's "days of discrimination" must remain "deep in our past."
"I remember what it was like to grow up in the South in the 1960s and 1970s," the CEO wrote. "Discrimination isn't something that's easy to oppose. It doesn't always stare you in the face. It moves in the shadows. And sometimes it shrouds itself within the very laws meant to protect us."
Related: Indiana religious freedom: What you need to know
The Indiana law, signed into law last week by Governor Mike Pence, gives businesses owners who oppose homosexuality for religious reasons the right to turn away gay, lesbian and transgender people. Pence hailed its passage as a victory for "religious liberty."
Pence is now on the defensive, saying concerns about the law are the result of a "tremendous amount of misinformation and misunderstanding."
"We are not going to change this law," he said on Sunday.
Indiana businesses, including Salesforce, the NCAA, Yelp and Eli Lilly, have spoken out against the law, saying it will make it harder to attract employees and customers. They note that Indiana doesn't currently have any laws prohibiting discrimination against gay people.
Angie's List CEO Bill Oesterle announced Saturday that the company had put its proposed campus expansion project in Indianapolis "on hold" following the bill's passage.
Arkansas' legislature passed an Indiana-style law on Friday, which now heads to the state's governor for approval.