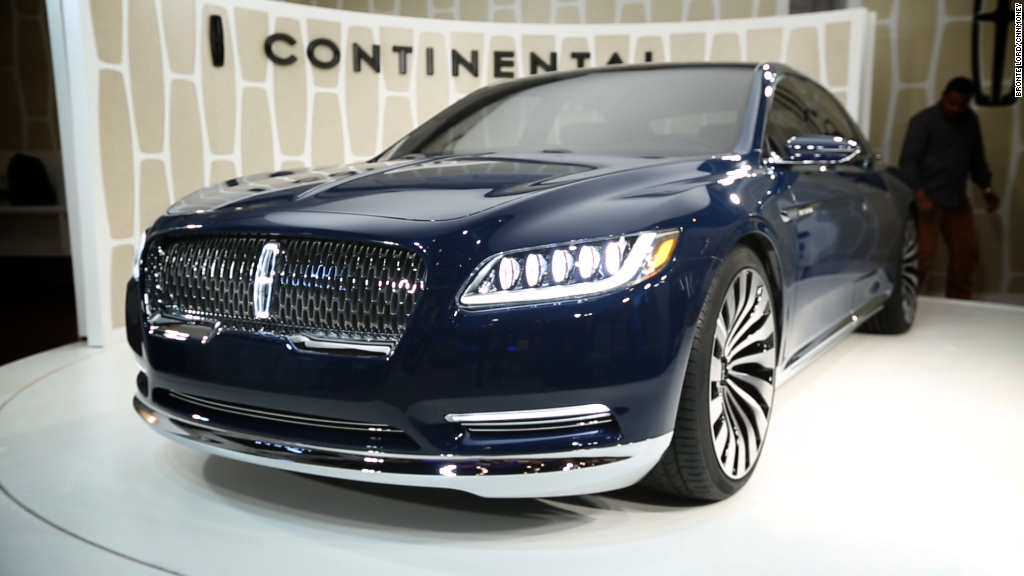 The Lincoln Motor Company, Ford's luxury division, unveiled a big, richly-appointed, luxury car called the Continental in New York City Monday.
This car has a big job: To regain for Lincoln the respect it once had, decades ago, as a luxury car brand.
In recent years, Lincoln has mostly sold upgraded versions of Ford cars with little difference beyond the design and some added features.
The Continental is, officially, a concept vehicle but something very much like it will go on sale next year, according to Ford (F). And the production car will also be called the Lincoln Continental, making it one of only two Lincoln models, along with the Navigator SUV, to have a name instead of letters like MKZ or MKC.
Related: 7 classic Lincoln luxury cars
The Continental is about the same length as a Mercedes-Benz S-class or long-wheelbase BMW 7-series, two expensive high-end luxury cars it is designed to compete against.
Besides BMW and Mercedes, the Continental will also be competing against a new Cadillac flagship sedan. That car is expected to be unveiled in New York this week, as well, in the days leading up to the New York Auto Show.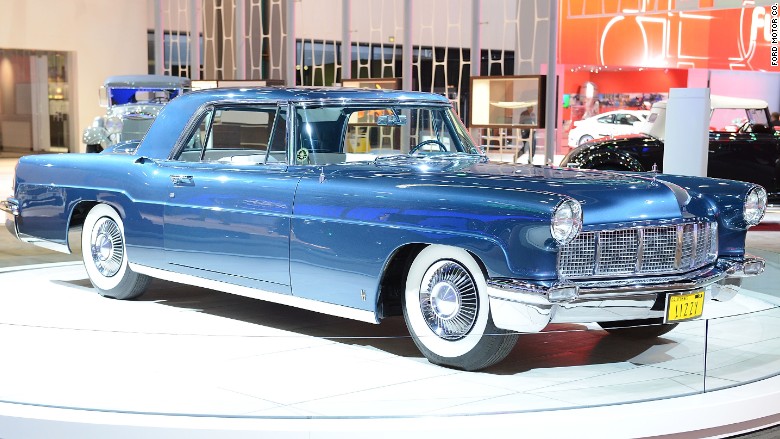 The concept Lincoln has a reclining rear passenger seat, a fold out table in the back with an attached tablet computer and even a champagne cooler. Options like that may be available on the production car. Ford boasts that the Continental has a new turbocharged engine not available in any Ford brand car.
The concept car's front lights, starting with lighted Lincoln four-pointed star, come on in sequence. In the production car, that will happen as the car's owner approaches with the key fob. The interior is bathed in soft golden mood lighting.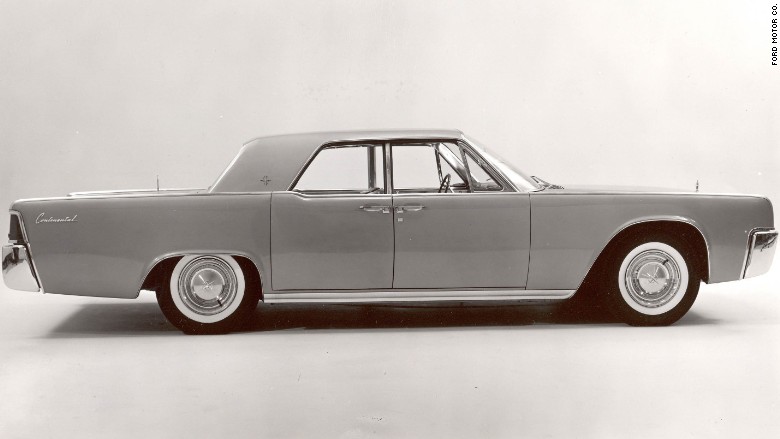 Continental is a hallowed name within the Ford Motor Co. In the 1950s, Continental was actually a separate brand priced above Lincoln and offering cars with an even greater level of opulence. Later, in the early 1960s, the Lincoln Continental, with its simple, straight lines and backwards-opening rear doors, became a stylish icon of the Kennedy era.
Photos - Cool cars from the Geneva Motor Show
The Continental name also resonates among Chinese car buyers, according to Ford executives, despite the fact that Lincolns only went on sale there last year.