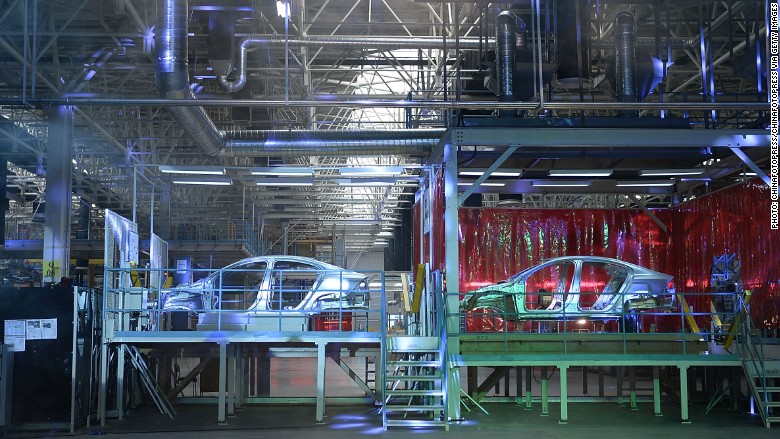 Volvo will build its first car plant in the U.S., hoping to reverse a decline in sales in the world's second biggest auto market.
The Chinese-owned car maker said Monday it would invest $500 million to build the plant.
Volvo (VOLVY) sold nearly half a million cars in 100 countries last year, up 8.9% compared to 2013. That growth was driven by strong sales in China and Europe.
But U.S. sales fell 8% last year to 56,000. That's less than half the volume Volvo sold in the U.S. just a decade ago.
The new plant is part of a U.S. revival plan the company announced in February. Volvo said it wants to sell more that 100,000 cars a year in the U.S.
"Volvo Cars cannot claim to be a true global car maker without an industrial presence in the U.S. Today, we became that," said Volvo CEO Hakan Samuelsson.
Related: Ford's big Lincoln Continental is coming back
The company said it had a short list of potential locations for the plant, but did not reveal how many cars it will produce or the number of jobs it will create.
Volvo said earlier this year it would start exporting cars from China to the United States, the first major global automaker to do that.
Volvo was bought by Chinese automaker Geely Holding (GELYF) Group in 2010 from Ford Motor (F). It has factories in Sweden, Belgium and China.
Geely Holding was trading 1% up on Monday, while Volvo climbed 0.7%.