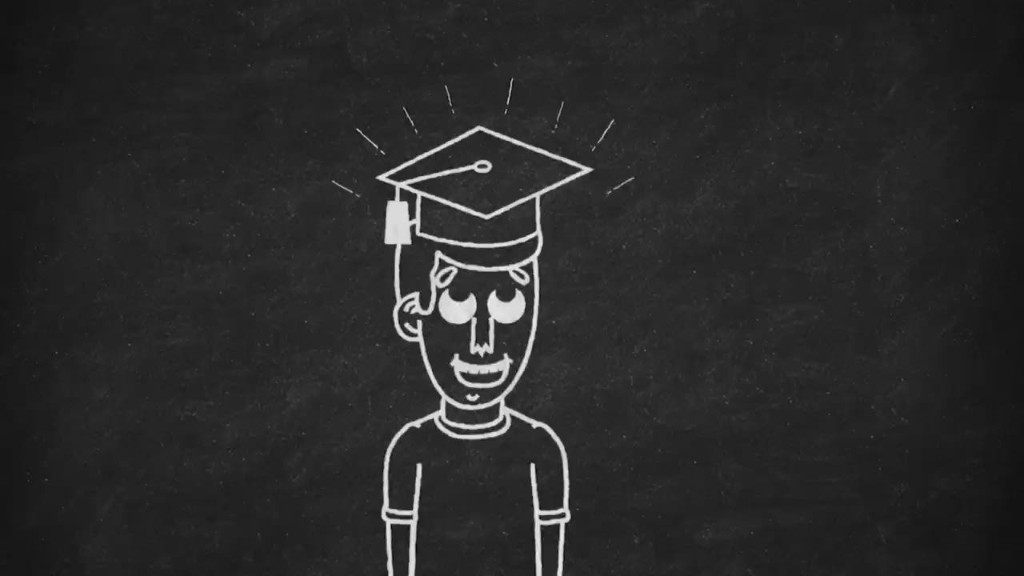 Last week, 2,144 teenagers got the news they'd long dreamed of: They got accepted to Stanford University.
The cherry on top is that Stanford also announced it was expanding financial aid. The university said that no parents with an annual income and typical assets of less than $125,000 will have to pay a single cent toward tuition. The threshold for this aid was previously $100,000.
Stanford also said it will offer free room and board -- in addition to free tuition -- for those making less than $65,000, raised from the previous $60,000 threshold.
Without financial aid, annual costs for a typical Stanford student run about $65,000, including yearly tuition at more than $45,000.
Related: 100 students refuse to pay their loans
"Our highest priority is that Stanford remain affordable and accessible to the most talented students, regardless of their financial circumstances," Stanford provost John Etchemendy said in a statement.
As it stands, the school said that 77% of its undergraduate students graduate with no student debt.
Stanford, which came in fourth place in U.S. News and World Report's national university rankings, admitted just about 5% of applicants. A record 42,487 students applied. About 16% of the admitted class are the first in their families to go to college.
Related: Private colleges with the biggest payoff
Stanford isn't the only elite school to offer such financial aid packages. At Harvard, parents making less than $65,000 are not expected to contribute. Families making between $65,000 and $150,000 contribute from 0-10% of their income.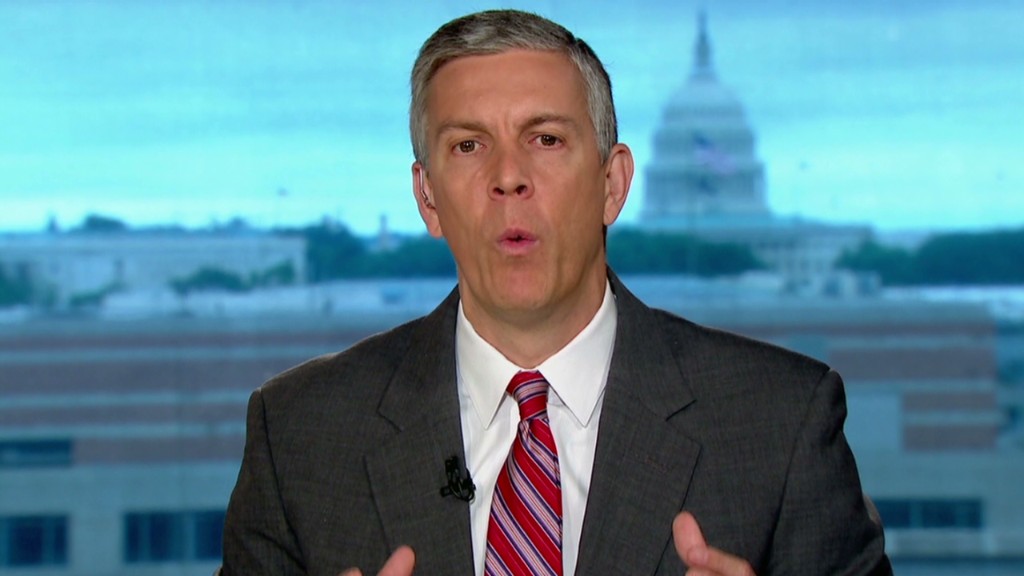 Like Harvard and Stanford, Yale parents making less than $65,000 do not have to contribute to tuition. Beyond that, Yale subtracts a family contribution from the cost of tuition, room and board, books and personal expenses, and will meet 100% of demonstrated financial need.
At Princeton, parents making less than $140,000 do not pay tuition. Those making less than $60,000 are covered for tuition, room and board. Those making between $60,000 and $120,000 only pay a percentage of room and board. Princeton covers more for families with lower incomes.
Did you get accepted into a top college but can't afford to go? Tell us about it and you could be included in an upcoming CNNMoney story.