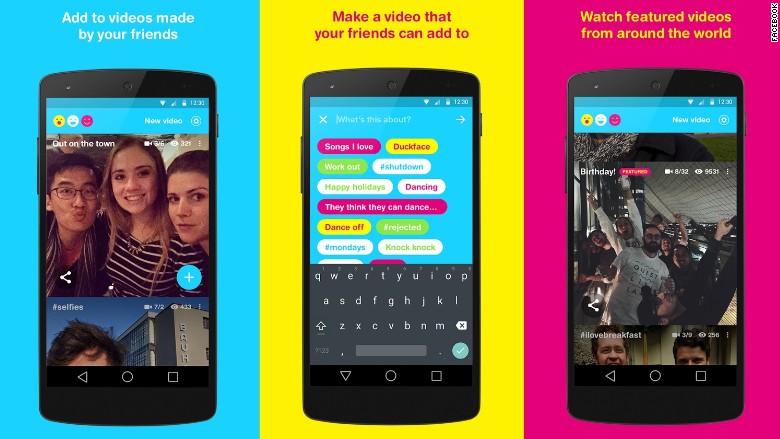 Facebook launched a new mobile app on Wednesday called Riff.
With Riff, friends can collaborate on videos together by adding their own clips to the same project. Snapchat has a similar feature called Stories, a collection of footage from events put together by the disappearing messaging app.
With Riff, Facebook (FB) puts the power of stitching videos together in users' hands.
This video collaboration platform is the newest member of the social network's growing "family" of apps, which includes Instagram, Slingshot, WhatsApp, and Messenger among others.
This is all part of Facebook's strategy to attract a younger audience that increasingly use other apps that are dedicated to specific types of sharing, including Vine and Snapchat. Facebook's new apps, which purposefully don't carry the social network's name, give people more ways to share their lives and interact with one another.
But Facebook is continuing to add new features to its own network too. Just yesterday, Facebook added a Scrapbook feature to its site.