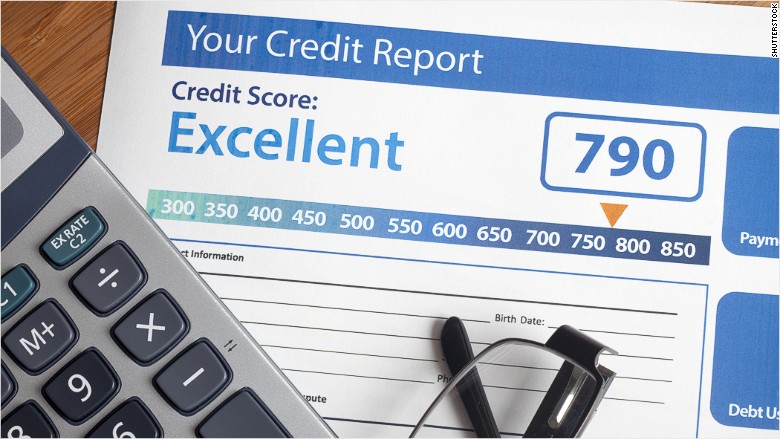 No credit history? No problem!
A new credit scoring system aims to help those who have sparse -- or no -- credit history, by taking into account payments like cell phone and cable bills. Until now, those things could hurt your credit, but not help you.
Fair Isaac Corp, the company behind FICO credit scores, unveiled a new scoring method Thursday that takes into account payment of telecommunications and utility bills, as well as property records.
"We want to observe those consumers that have been paying, for example, their mobile, landline and cable bills responsibly," said Dave Shellenberger senior director, Scoring and Predictive Analytics at FICO. "We know that these can indicate good future payments for other types of credit options."
Under traditional FICO scoring methods, missed payments on these bills can negatively impact a credit score, but on-time payments don't usually translate on the three main credit reports, said Gerri Detweiler, director of consumer education for Credit.com.
There are currently 53 million "unscorable" people in the U.S., according to Shellenberger, and the new credit score can be applied to 15 million of them. Many of them include young adults, immigrants and those who shun credit cards.
"We are seeing significant demand from lenders who are very interested in extending credit to more consumers, particularly the under-served and under-banked," he said.
Related: Millennials are saying no to credit cards
FICO scores are universally used by lenders to determine creditworthiness, and have traditionally relied on things like credit card accounts, auto and student loans and mortgages.
"We are getting to the point where we we're getting everything we can out of traditional credit bureau files and wanted to explore if we could identity creditworthy people outside the traditional files," said Jim Wehmann, executive vice president, Scores at FICO.
This new score will have the same 300 to 850 range, and would be completely separate from existing FICO scores.
The telecommunications and utility bill data will come from the National Consumer Telecom & Utilities Exchange, which is maintained by Equifax, and LexisNexis Risk Solutions will provide property records.
"The new score is reliant on two databases that are largely off consumers' radar," said Detweiler. She recommended consumers add these databases to their list of places to check their personal annual reports to make sure the information is accurate.
The data from LexisNexis will include address changes, according to Shellenberger. "Address history speak to consumer stability."
The new scoring method is still in its pilot phase among 12 credit card companies, and FICO expects to make the new score available to lenders by the end of the year.
Related: Banks to offer FICO credit scores for free
Credit markets froze in the wake of the Great Recession and have started to soften recently. "They are testing the boundaries of who they can extend credit to," said Detweiler. "Credit card requirements are becoming looser, this is probably something they would have been leery of five years ago."
But just because the new score is available, doesn't mean credit issuers will adopt it. With more than 75 credit scores available to lenders, according to Detweiler, adoption may take time.