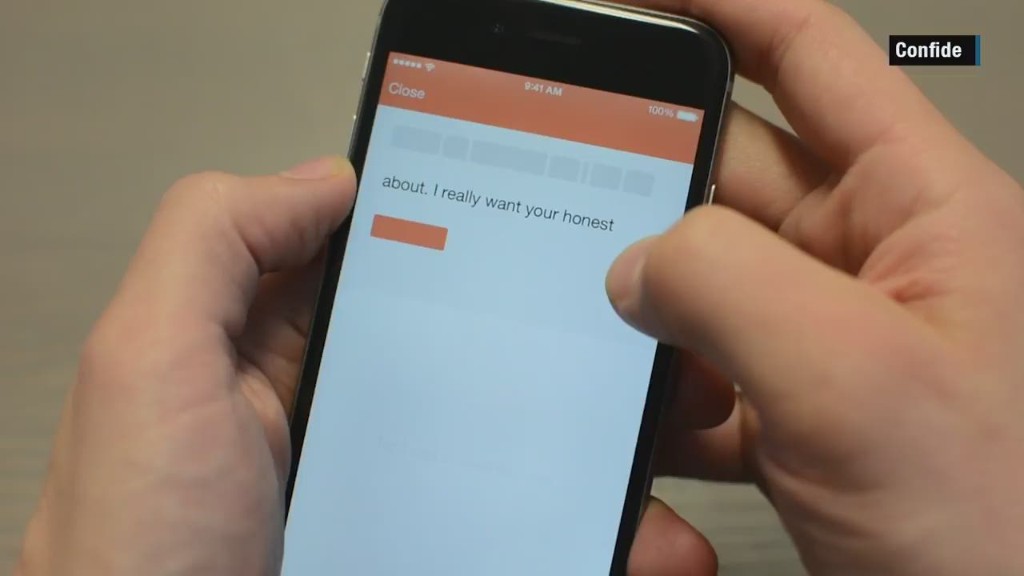 Snapchat has matured a lot since it first hit the app store four years ago.
The latest sign that the baby disappearing-message app is all growns up? Snapchat is saying it's sorry for its past mistakes.
"I think one of the mistakes was not apologizing quickly enough," said Tim Sehn, head of Snapchat's engineering team, in an interview with Medium's Steven Levy. "So I want to apologize to our users."
Among the goofs Snapchat regrets: not banning third-party apps quickly enough. Apps like SaveSnap, SnapGrab and SnapSpy offer the ability to save incoming Snapchat photos, which is explicitly banned by Snapchat.
Even though any app that taps into Snapchat's treasure trove of data has been forbidden for quite some time, Snapchat has done a poor job of weeding them out. Instead, the company implemented policies that weren't effective, such as warning you if another app is saving your pictures and forcing Snapchatters using third-party apps to change their passwords or face banishment.
This week, Snapchat announced that it has implemented new tools to shut off the flow of Snapchat data to those third-party apps entirely.
In his interview with Medium, Snapchat's Sehn said that nearly every security issue the company has faced has been related to third-party apps accessing the company's data.
In late 2013, Snapchat faced massive spam attacks, and a hacker matched up the names and phone numbers of 4 million Snapchat users. It took two weeks to solve the problem, Sehn said. But combating the problem only angered more Snapchat customers: The company shut off access to a wide groups of users, including many innocent bystanders.
For disrupting its users, Snapchat is unapologetic.
"We were willing to cause a little bit of collateral damage to regular users to prevent the vast majority of spammers from taking us down," Sehn said.
Then, in October 2014, third-party app Snapsaved was hacked, and more than 90,000 Snapchat photos and videos were posted online. The Internet dubbed the incident "The Snappening."
The company survived all those embarrassments, but it acknowledges that it could have acted more quickly to ban third-party apps. Now, Snapchat says it has the spam, hacking and illicit picture-saving issues under control.
"We actually consider it a competitive advantage that we care that much about users' privacy and security," says Sehn. "We care enough to delete their data. That is something that most companies don't do because that data is valuable. It costs us something to do that. So it's definitely part of the ethos that has been there since the start."