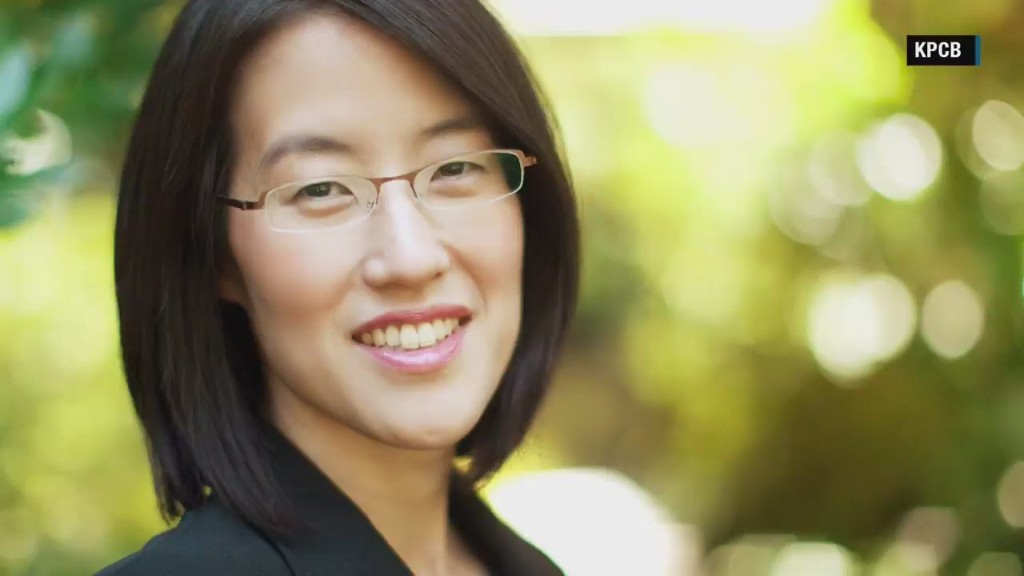 Ellen Pao may have lost her courtroom battle over sex discrimination, but she's still fighting for diversity as CEO of a major Internet company.
As interim-CEO of Reddit, Pao is taking steps to make sure women are treated equally to men at the social media website.
Pao was back at work after a San Francisco jury late last month found that her former employer, venture capital firm Kleiner Perkins Caufield & Byers, did not discriminate against her because she's a woman.
It was a closely-watched case in Silicon Valley and cast a spotlight on the challenges women face in the technology industry.
Related: 'Things will not change' after sex bias verdict without push
In an interview with the Wall Street Journal, Pao says she wants to stay on as CEO after her one year interim gig ends. She described how she hires for diversity.
-- She has eliminated salary negotiations from the hiring process because women often end up fairing worse in terms of pay.
-- She has hired a well-known diversity consultant to advise Reddit.
-- She has passed over candidates who are not committed to gender and racial diversity, according to the interview.
"We ask people what they think about diversity, and we did weed people out because of that," she said.